It has been more than three weeks since the launch of the new iPhone SE. till date, the supply of the new iPhone SE models are sparse, not only in America, but also the 11 other regions the iPhone is being marketed in. this limited availability of the new iPhone SE is creating quite a big issue among the users as well as the retail stores. A number of stores in America, including some of the biggest cities of the country are having this issue. According to the reports, there are models which are available in only a ship to store method only.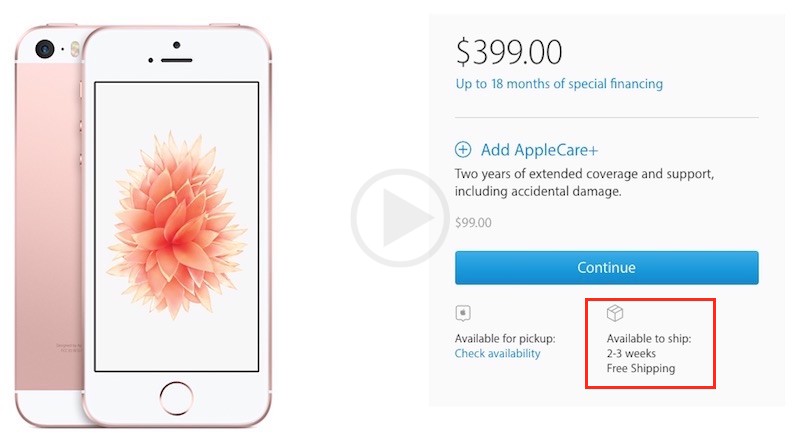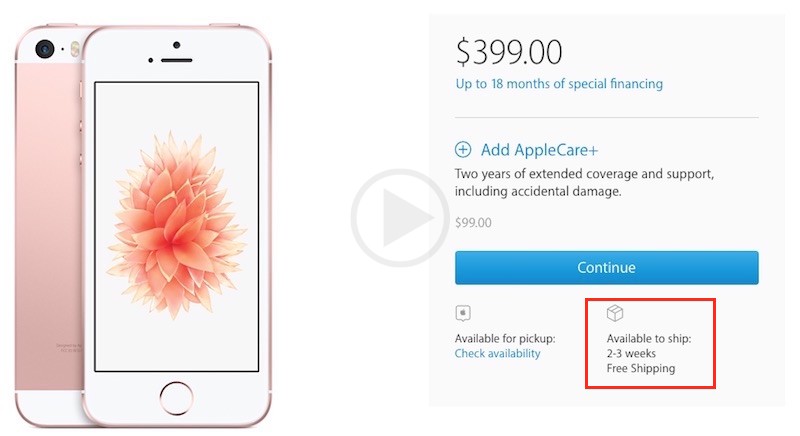 Since the major cities have stores which do not have the new iPhone SE, many potential customers are having issues. Moreover, there are some who have already pre ordered their iPhone SE's but have still not received their models. This lack of supply is not only affecting the retail stores of Apple, but also the online stores. Reports have come out that there will be new shipments of the iPhone SE for countries like United Kingdom, Spain, Singapore, New Zealand, Netherlands, Japan, Italy, Hong Kong, Germany, France, Canada, Belgium, Australia and even the United States of America, along with many other such countries.
Since the launch of the new iPhone SE, the major issue has been in its shipments. Apple is still sending out regular shipments but still is unable to meet the desired needs of their customers. This may indicate that the sales of the new iPhone SE is quite high, but offers no indication of the demand and supply chain. Moreover, the company has not yet let go of any sales figures for the Apple iPhone SE, and thus, nothing can be said about the sales rate. Thus, it is not clear on how good or bad the iPhone SE sale is.