The new Apple iPhone SE is continuously being compared with the other Apple products. Apple's iPhone SE has a classic look and for the users of smaller phones, iPhone SE would be the best choice. It is an ultra‐modern smartphone which comes in a portable and compact chassis. The starting price of iPhone SE is set at $399. It has a 4‐inch display and it is completely indistinguishable from iPhone 5S.
Though the smartphone has got a small 4‐inch display and a reasonable price, it is actually more powerful than any other models of the Apple's iPhone. It is even better than iPhone 6. The inclusion of 12‐megapixel camera and an A9 chip has increased its value, but not in terms of price but in terms of usage. It's sure that we are getting all the facilities available on the phone that makes it far better than we deserve.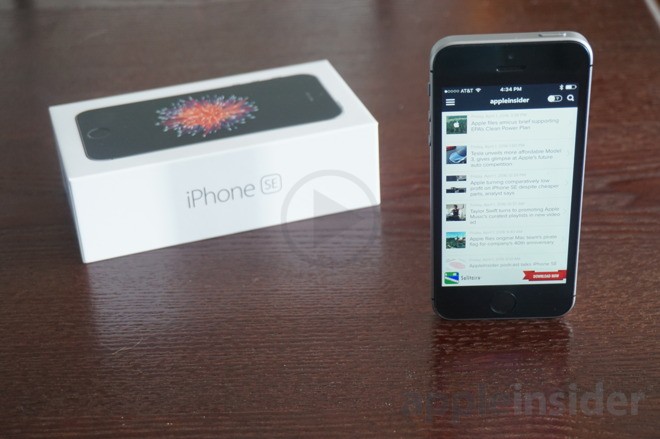 Talking about the design of the phone, the phones have chamfered edges, but the edges are not dazzling like the other iPhone models. Rather the edges are matte finished. The circular volume buttons are same on the side and the lock button is on the top and the back is also same as the other Apple models. The slightly sharp edges help a better grip.
For people who do not like large phones that are difficult to handle and at the same time it's on budget and it would last in a very good condition for more than two years, iPhone SE is the best choice for him or her. This iPhone SE has enough power to get it updated for the upcoming iOS updates. However, there are some people who would like to wait for iPhone 7 but the majority of the people are going for iPhone SE as it is undoubtedly the best iPhone Apple has ever made.