The lock screen has been redesigned by Apple in the iOS10, with the new design, the user can go-ahead and gets the relevant notifications by accessing it easily. Along with that there are a few widgets which are dynamic in nature and even the camera. With the help of the widget of Google Maps, you can get to know how far you are from your destination just from the lock screen itself.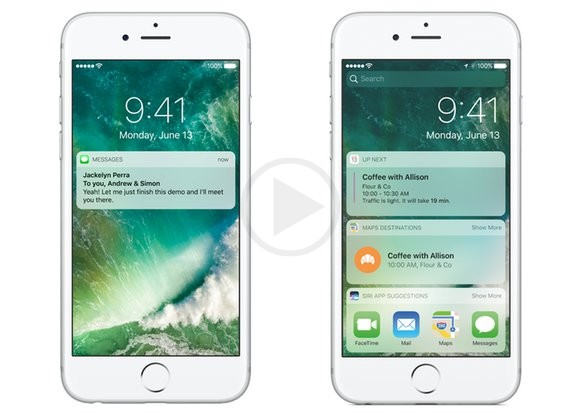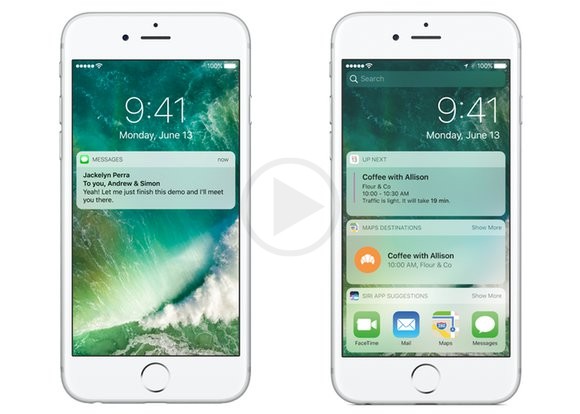 If you want to have a look at the memories you have recently, then you can go ahead and access the Photos widget where a thumbnail can be seen. Apart from that, you also have the ability to go ahead and search for a specific app, check and reply to any of the messages that you receive and even go ahead and cancel your ride through Uber when you see the notification.
All this can easily be done just from your lock screen itself and you do not have to open your device unless it is really important. So with so many features, the question is what can go wrong?
Well the answer to that is simple, when a closer look was taken on the iPhone, one of the biggest drawbacks is the fact that considering there are that there are a lot of information that can be personal and sensitive, it can be scary to think as to what will happen if your phone ends up in the wrong hands. This can result in your personal information being in the wrong hands.
This is one of the reasons why it is important that you should sit down to think carefully, that when you speak about the privacy factor, is the compromise worth just for a few conveniences which can be potentially risky for you? Another question you need to ask yourself about the level of information that would be disclosed would be worth.