Every year during the WWDC, Apple manages to pull out various kinds of features on iOS which are demonstrated on the stage of the event, the changes and updates are applicable to both the developer tools as well as for customers. However, due to the various reasons, there were a few features of the iOS 10 which could not be demonstrated during the event of the WWDC 2016, this includes;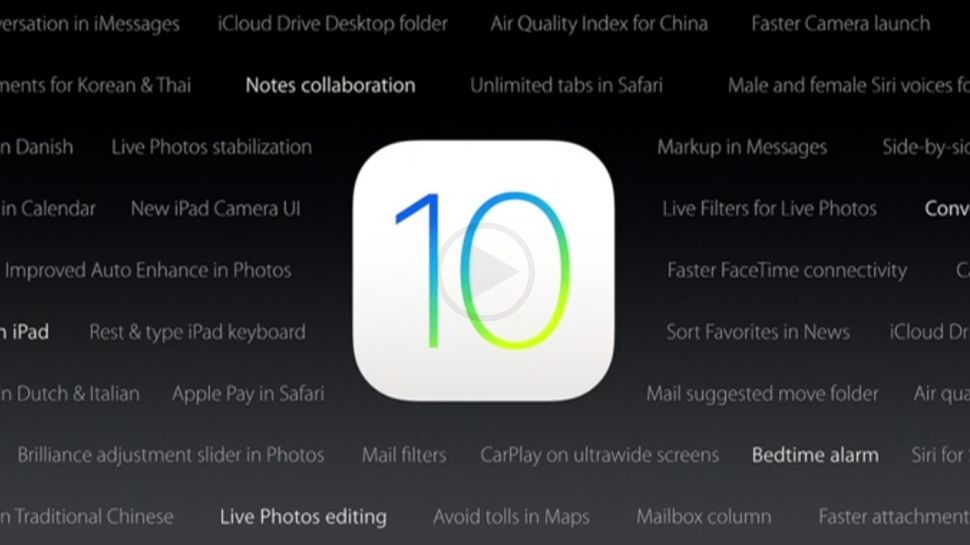 · In the Messages section, on the basis of the conversation, the read receipts can be got.
· There is also a Desktop folder that is available for iCloud Drive
· For China, the company has come up with an Index for Air Quality.
· The camera can be launched a lot faster now
· There will be continuity in the Clipboard.
· For Thai and Korean languages, there have been improvements made towards the AutoCorrect.
· You also have the collaboration feature for your notes
· In Safari, you can now have unlimited tabs
· For Italy, Spain and Russia, the Siri choices for the voice of Siri includes both male and female.
· For Danish users, the Definition dictionary is now available.
· Live Photo stabilization is another thing that is also available. · Under the messages section, you have the option to Markup
· In the iPad, you have the option of composing a mail side by side.
· Under the Calendar app, you have the ability to get carious suggestions based on your Location.
· There is a new User Interface for the iPad Camera
· In the Mail, there is a choice to view the conversations
· In Photos, the Auto enhance feature has been improved
· There is a faster connectivity while using Facetime.
· On the Safari for iPads, you have the ability to split the view
· The keyboard of the iPad has the rest and type feature
· News can be sorted based on what you feel is your favorite