The worldwide conference of Apple has already ended and there are some of the major changes in the row for the Apple store being induced by App Store head Phil Schiller. After his appointment as app store head, the first major change is all set to be rolled in 6 months. Apple is planning to show search ads for their app sin their app store. This is one of the most controversial updates by Apple till date.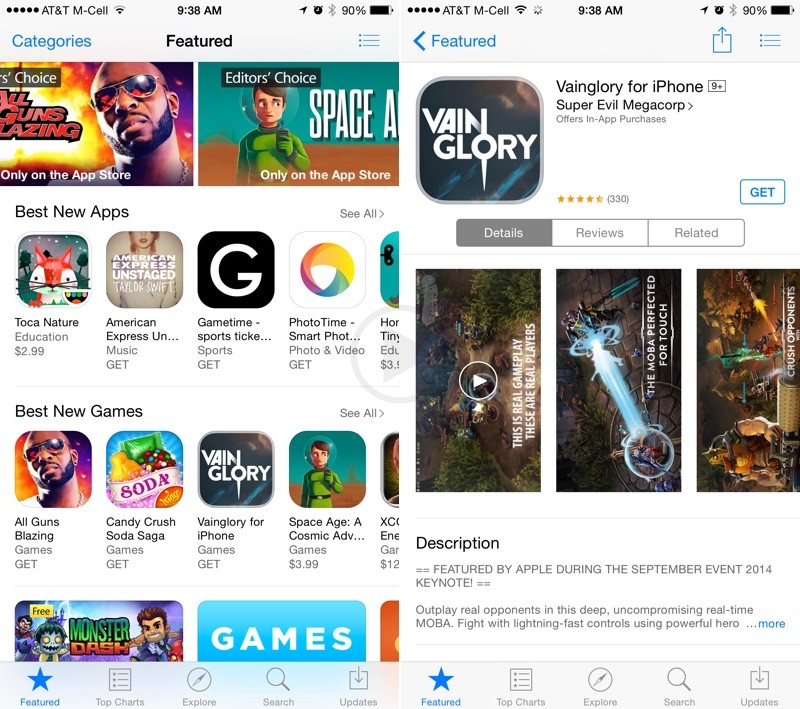 Phil says that people are simply going to love this feature. Adding the ad auction in the app store will be fair on the part of the developers too. There is another change which has already been implied with Apple TV. It says that the featured apps on Apple TV will no longer be previewed if it has been installed by the user. The users of the 3D touch enabled devices such as iPhone 6 and iPhone 6s will be easily able to share the apps with other users on their home screen itself. The company is also working on the change of the revenue sharing with the developers. Currently the model stands at 70: 30 between the developers and the company, it will be incremented to 85: 15 model with the consumer subscription active for at least a year.
The model will allow company to retain on 70: 30 revenue sharing for first year and 85: 15 from next year onwards. The apps will also be reviewed faster than before. Basically Schiller is trying to cut down on the time for the process on approval of apps in the app store. The submission review process has been cut down to 48 hour time which is nearly 90 percent faster than earlier. Apple is also planning to introduce thee auto renew model on the subscriptions for the consumers. This will allow developers to earn more for subscription older than a year.