Recently the official announcement was made by Microsoft that they have come up with a new app for project management. This is an app which is named as Microsoft Planner and is meant educational, business and premium Office 365 subscribers. In the next few weeks, the roll out for the new up will be accessible by the company.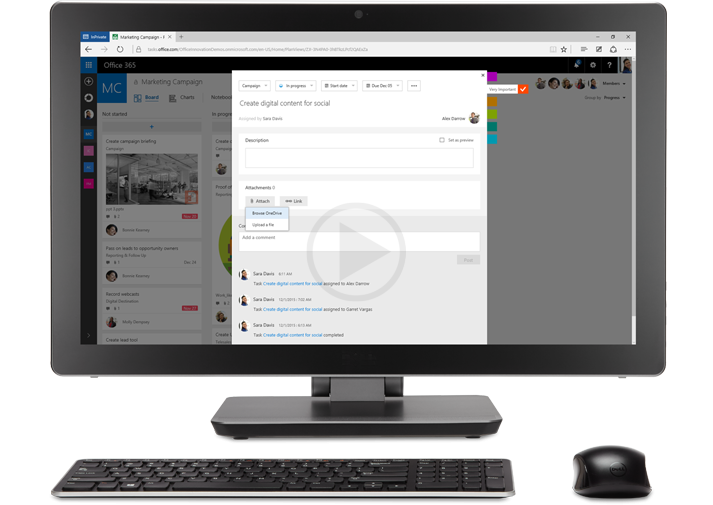 The statement that was released by the company states that the for the Office 365 lineup, the addition of Planer will introduce an improved and new way for organizations, schools and businesses to easily structure a teamwork, this will also allow them to get more work done. The Planner app allows new plans to create teams which can assign, organize as well as collaborate the various tasks. Due dates can also be set; statuses can be updated as well as files can be shared. The user will also receive progress notifications so that everyone knows what is happening either through emails or from the dashboard.
This app has been designed so that it can be a competitor for Trello. Not much details has been given by Microsoft in regards to the apps platform, however the impression that has been given for now apart from the fact that with native app, this is an online app. The company is yet to clarify this. However, for now, the overview of how it works can be seen through a video that is available online. While Microsoft Planner's general availability has already been marked, however in the coming weeks, the company plans to roll out the Planner for Eligible customers of Office 365 worldwide.
This includes those customers who are part of various subscriptions plans under the Education, Premium, Business Essentials and Enterprise E1‐E5. When it is available to use, the subscription plans that are eligible will see the Planner title automatically appearing in the launcher of the Office 365 app. The Office 365 admin's would not have to take any specific action.