Virtual reality seems to be getting a hotter segment. It was Samsung first who launched their first hand phones with VR support followed by Google's announcement to launch their own Daydream devices which will be their upcoming VR device and now it is Apple who has finalized their name in the segment of the VR. Tim Cook on his latest trip in India met some of the legends of the Bollywood and discussed his plans about launching the VR device for Apple.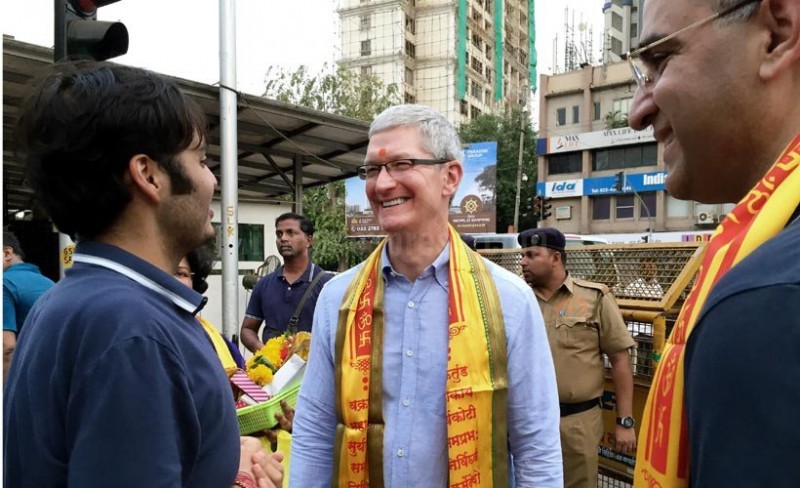 He recently met the well‐known actor Emraan Hashmi on his trip to India and disclosed about their upcoming VR support devices. Tim is said to have met some of the industry experts who will be assisting them in designing and defining the project support. Apple has filed their patent for the similar project and the have hired few people from the industry as well who are carrying the experience of same field.
After finding the upcoming project details, Emraan Hashmi is seen very eager towards finding the product in the market, He also tweeted saying welcome to India Tim, I am quite excited to find about your virtual reality product and will be likely interested in checking it out. Apple is still in the field of the experiment for the device and certainly will not be able to launch it any further beyond next year 2017, as if now Apple as well as Tim is focusing more in the launch of their iPhone 7. It is termed as the biggest launch of the 2016 for the company. They have already made huge losses last year after the launch of their iPhone 6 and iPhone SE, looking at the eagerness in the market it is good time to monetize the results and capture the losses of the last year. Tim has set huge expectation from the market. We hope he does not fail this time.