Tim Cook will be coming on an interview tonight at 6PM, ET. Tim Cook is the most proud of company after Steve Jobs. He will be discussing Apple's decision on encryption applied across all the devices. Tim Cook will be appearing on the Mad Money show on CNBC. Tim Cook will also be discussing the quarterly earnings of the company. Tim Cooks is the happiest man on earth after finding the Apple's earnings. Apple received 50 billion in revenue and 10 billion in profits for the quarter.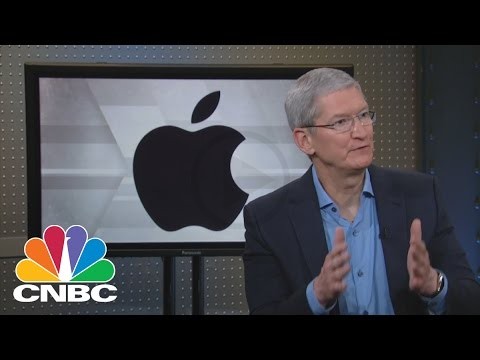 Apple faced the decline in their profits last quarter after 13 years. Last quarter Apple lost good amount of money in market. Due to the sluggish sales of the iPhone devices nearly 80 billion was lost by the company in market valuation. While Wall Street over reacted to the situation of the Apple, Cook pointed out some positive notes for the company. He spoke about the 40 percent annual switch between the Android users to IOS platform. Tim pointed that each year a number of people are switching their platforms from Android to Apple. He also shared that Apple has recently added more than 20 banks to their paying partners list for Apple pay. They are literally expanding beyond the horizon and sooner Apple pay will be available across all the countries.
Apple has seen a huge growth in Indian market and very recently some of the officials from Apple met Indian ministers for discussing their plans on expansion. Apple is all set to also launch their upcoming iPhone 7 which will be a definite roll over on the market. Taking notes from the failure of the iPhone 6 device, Apple made some good changes in the device and is confident about selling them openly in the market. Tim says he is also confident about their upgrade plan. People will be excited to upgrade their devices with iPhone 7 post its launch.