Apple users always been nagging and complaining about their phone maps, most of them don't seem to be happy about it. This could be great news for all of them who are using Apple devices. Apple has been working upon adding the local information about the public transits.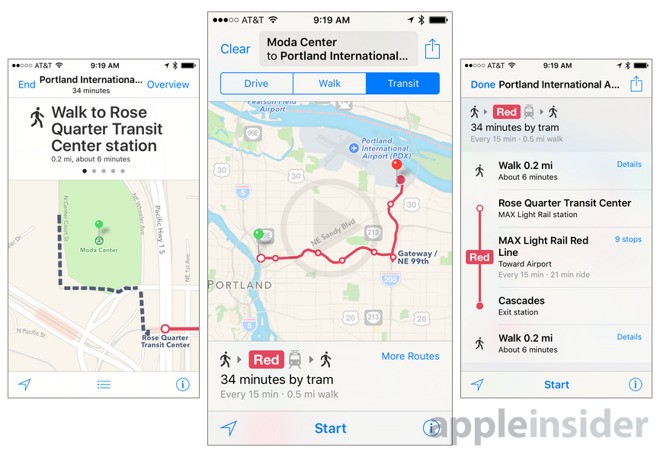 They opened this project after launching their IOS 9. They seem to working on adding the local transport information for Montreal, Canada right now. They have completed the information for certain cities and it seems to be available for few places like Austin Texas, Boston, and Sydney. They are planning to add the information for the whole world wherever they can.
After adding the information, people will be easily able to access the routes, departures and timings for buses, trains, ferries, other local transport, etc. They will have an early access for the information on their mobile phones. As if no Google is the only company who have been able to provide all the information. With all the information easily accessible to all the people, they will be able to plan their routes effectively. They will be lesser dependent on anyone and will be able to self‐manage themselves in a better way.
The reason behind Apple's transit information is due to their acquisition of the companies like HopStop and Embark who are giving them exact data for the local transport. Never the less Apple is doing a great job and is fruitfully adding names to their list. It seems that they are trying to beat down their biggest competitor however they should not forget Google is already leading in data and it will take them years to at least touch down what Google has already done. Apple is also trying to bring down the latest information about the real time scenarios of roads. It will be a great help from the users perspective.