Earlier in the week, Apple had released the iOS 9.3 new update however the older versions of the iOS devices were bricked. Which also included the iPad 2, however in the recent updates given by the company; there has been a confirmation by the company that the latest update of the iOS 9.3 had certain issues wherein the update for a few devices was not happening.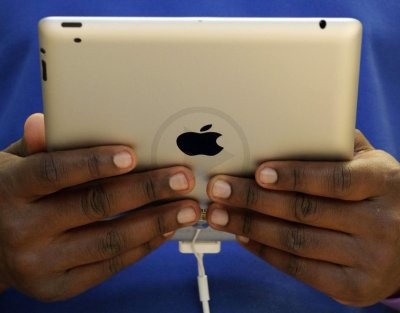 Apple had provided all the necessary information in a statement that was provided to iMore, the company stated that the older version of the iDevices which even included the iPad Air and iPhone 5s and other such devices required the users to provide their registered Apple ID's during the time when the update was going on, the information that was needed was the same one that was used when they were setting up their iDevices initially. It has also been said that the company is working on a fix pertaining to this particular problem and will be releasing a new version which would not require this particular process.
As per the official post that was updated, the company stated that the updating process of a few of the iOS devices which were part of the older versions needed the users to provide their ID and password that was used when they had initially set up the iDevice. Failure to provide the information would result in their device being in an inactive state until they had completed the password retrieval process. They also stated that the new update with the fix for this particular problem for the older devices will also be released shortly.
For those who are facing problems. The work around can be by signing into the iCloud website and complete the formalities for the password retrieval process and even if you have forgotten your Apple ID. Once that is done, you then need to go the section called My Device which is present under the Settings menu to confirm if you device name is present on the list. In case it is not, then you need to check all the different accounts that you have.