The South by Southwest festival is about to set off and at the right time, Apple Maps has managed to update its service so that the user can get information about the public transit facility in Texas's Austin town. This will be a real help especially for those who are travelling from out of town and do not want to end up getting lost.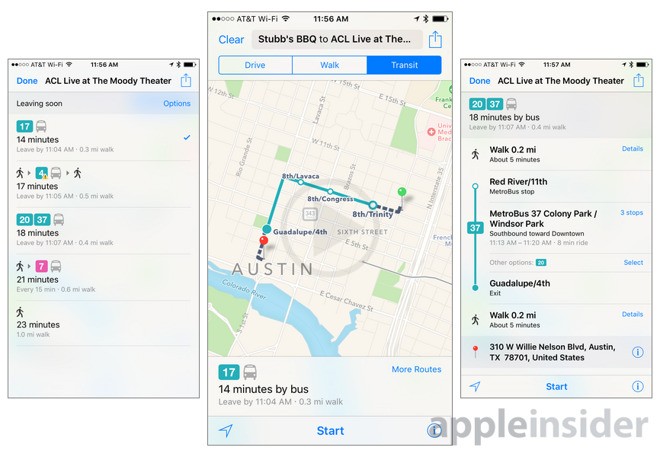 The data will remain extremely limited if you compare the Google maps with the Apple maps. Initially the Apple map transit feature was available in cities like Washington D.C, San Francisco, Philadelphia, New York City, Chicago, Baltimore, it also included Mexico City, London, Toronto as well as Foreign cities like Shenzhen, Shanghai, Beijing, Sydney and Boston which was added in October.
Now the latest update also gives us the benefit of using it when we are in Austin. This facility will help people to know their way around the city and also get to know the cost for the fare and departure time for the different modes of public transport.
Apart from the schedules, it will also help a person know where the underground subways are and where they lead to The one unique thing about this service that is provided by Apple is the fact that it has a tracking ability as well as a time information facility. This will help the commuter to plan their routes more effectively and also get to know exactly where they are and how long the wait time would be. It will also give you all the necessary directions so that you do not get lost in the process of finding you way around. Considering that the Austin is not officially the 9th city in the US that has been added to the list it goes without saying that this will be really helpful in a lot of ways.