The biometric sensor technology company Valencell has filed a case against Apple today. The company is accusing Apple of patent infringement, deceptive trade practices, and breach of contract. All of these allegations come from the deal Apple had with Valencell before the official launch of Apple Watch. Valencell claims they have ripped off their technology.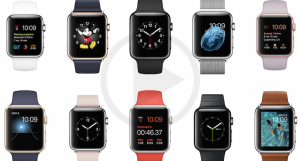 In 2013, Apple had shown interest in Valencell's PerformTek which is a wrist based heart rate sensing technology. Both sides had meetings in 2013 and 2014, in which allegedly Apple got the details of the technology under the pretext that they would license the technology for further use. Valencell says that they sent prototypes and other details that were used by Apple to rip off the technology from their PerformTek and applied to the Apple Watch.
Valencell claims that Apple Watch has infringed on four patents that Valencell holds, all of them are related to the heart rate sensing technology PerformTek. Hence Valencell are claiming a case for patent infringement, also deceptive trade practices, and a breach of contract.
Valencell wants money and an injunction against further acts of infringement that may happen in the future.