For Android and iOS, the speed testing for the fast internet has now been made available by Netflix. Originally the tool had been launched by the company back in may which was designed to provide users the chance to check out the streaming capabilities of the internet services that they use. While this service may be beneficial for customers, however for the company it is very important as this way they can get to the know where internet service providers lack with the services that is given to their customers.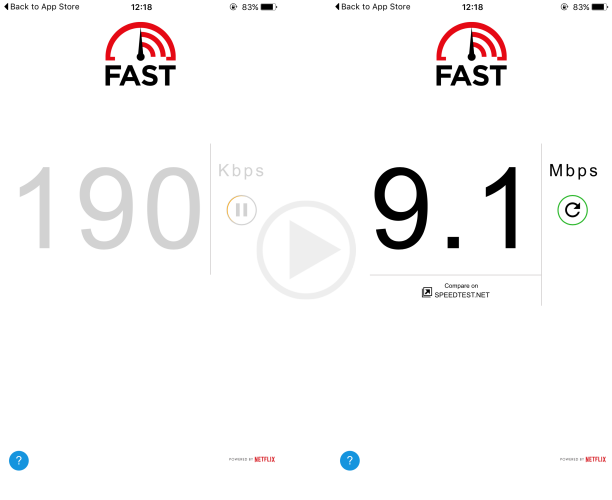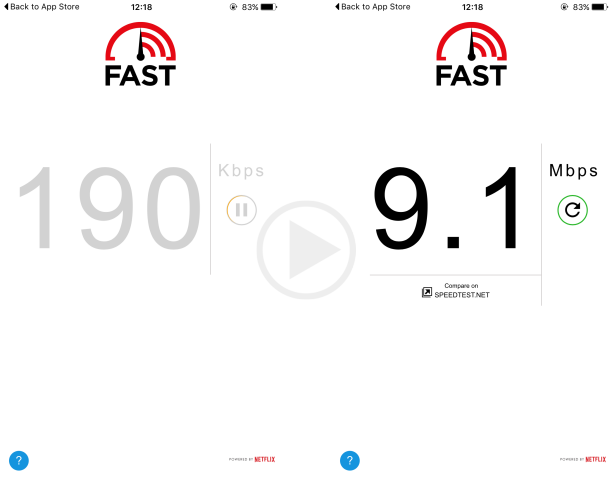 With this service, a more accurate reading can be got which can help create the necessary awareness that is needed for providers to ensure that they provide the best network services to their customers. It also helps them to understand that during the tests that are conducted, what their network strength is and work accordingly. This will also help users as this way they will get to know the speed that they are getting when they are browsing the internet.
With the help of the Netflix's servers, the user's connections is tested to know the speed by Fast, however the one test that is not conducted is the upload speed during the test. The reason behind that as per Netflix is that when it comes to the relevance, it is the download speed that is more important for the users at the time when their content is steaming. As per the official statement that was released by the company they stated that they wanted Fast.co to be a fast and simple speed test feature that is offered to the users. This can be used for both broadband as well as mobile connections and can be accessed anywhere in the world. This is a service which is easy to understand and is designed keeping in mind the user's needs.