Apple is one of the best companies for hiring the top talents in the world and attracting them with lucrative job offers however now Apple has been left far behind their rival companies that is Google and Facebook in similar opportunities. Going by the research values from the data of LinkedIn, Google stands out to be the top most talent attractor. Looking at the insights of the data from the LinkedIn, The data points suggests that Google is among the top few companies attracting the best of the talents worldwide.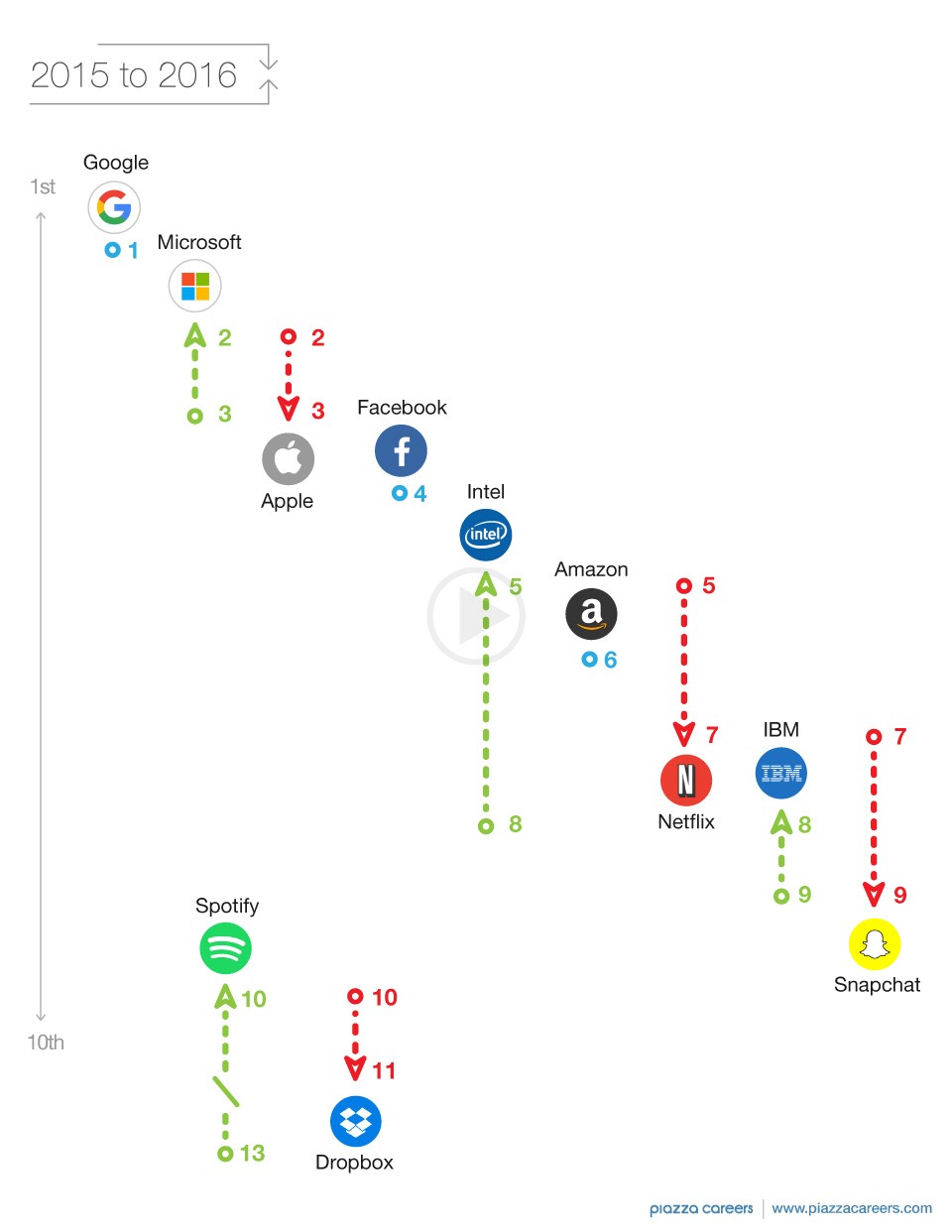 There are tons of the benefits which are being offered by the company to their recruits. The company tops the chart of the talent acquisition with marginal difference. Apart from the handsome salary package, some of the other benefits include: Financial support for the spouse, employee retention, allowances, extended leaves, free transport and meals, health benefits, paid holidays, etc. There are hell lots of benefits attached with job offers of the Google. These are few of the reason why everyone wants to work with the company. Google has also less attrition rate amongst the employees of the company. None of the employees at Google wants to leave the company. They always want to continue their job life time.
After Google, some of the other companies in the row are as follow: Facebook and Salesforce  sharing the position for number second followed by Apple, Telsa, Microsoft , AirBnB, Uber and so on. All of them make the first top 10 best companies. Apple went an extra mile and offered stocks to their 100,000 employees for retention purposes. Apple is so far competing with the Google to beat them down in the row. The position of the Apple may be stronger in market however Google has proved themselves as a better opponent in the market.