A new advertisement of the Apple iPad Pro has been shared on YouTube today. Apple is claiming their devices as the perfect replacement for the laptops now. Their latest ad featuring on the YouTube also speaks about the same concept. The ad of the Apple is based on the concept entitled to convince the people for looking at the benefits of the iPad Pro. Apple believes that laptops are way too bulky these days. People do not find them convenient at all.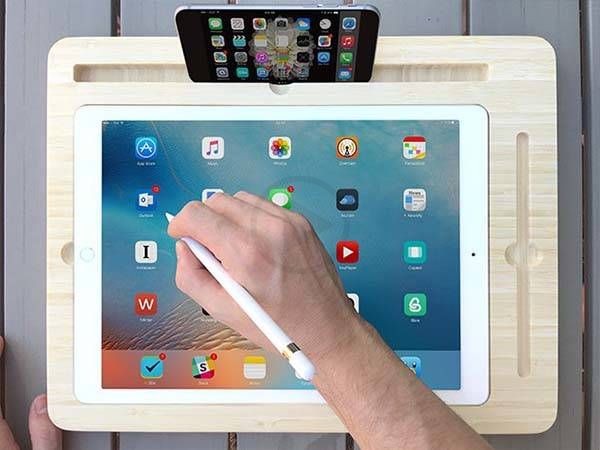 Apple is trying to convince people with the capabilities of the Apple iPad Pro. Apple claims that if you know what computer are then you should be checking the iPad Pro once. It is much ahead of the time. It is a boundless journey wrapped in class.
The video of the Apple showcases the different views of the Apple iPad Pro. The video also talks about the real time usage of the gadget and the real time possibilities of. There are a variety of the functions the iPad Pro is capable of doing for the users. It carries some of the very cool features like a smart keyboard for effortless typing for long hours without getting tires, a split view screen for the users for those who like to multitask, Apple pencil for the gadget which can be used as a magnetic pen for typing, drawing or simply as a touch pen for operating the gadget. Apple is sincerely expecting some huge warm regards to their product this time.
The company is not leaving any stone unturned for promoting the device. They are spending heavily on the advertisements, public appearances, YouTube videos, celebrity endorsements, etc. The efforts are building up from the company to explore the potential for the sales. Apple hopes to fulfill their quarterly targets this time.