Well, do not feel that this iPhone 7 leak claims to show the original iPhone 7, but takes the pain to give a close look at the China-made clones of the future device. This is obviously doing rounds of rumors. If we look at the current scenario, we will find that most of the iPhone 7 leaks are hazy video clips. The videos are short and clips are of low quality. It is because most of them are not functioning iPhone 7 devices or real components that were released directly in the market from the supply chain of Apple. It is rather the simple clones that China themselves have manufactured. The mock-up shown in this video is having a cost below $150.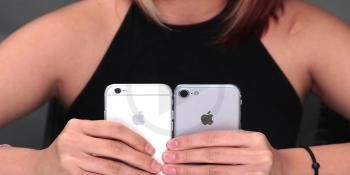 Whether these iPhone clones loosely based on the actual designs of the iPhone 7 or a simple mock-up developed on the rumor mill, is yet to disclose. The manufacturer of this clone show in the video claims that the mock up is based on the original device after it got hold of iPhone 7 casing.
Chinese clones which leaked prior to the launch of the new iPhone often been more or less accurate and depicts changes in physical design advancing in the new device. However, most of them considered as the leaks of device schematics that land in the hand of the accessory makers or others.
Look at the video to understand the mockup and its features –
As this is the common case for all the recent leaks, the clone in this video above also shows a phone depicting design of iPhone 6s, with a large camera opening, changed the position of  antenna lines and removed the 3.5mm headphone jack. However, the video also reveals the device from the front, showing that it is nothing but a dummy with a logo of the iOS in front.