During the WWDC 2016, the various key features of the iOS 10 was unveiled by Apple on stage,  by the looks of it, it seems to be that there is a new functionality that the iPad and iPhones will come along. Amongst the new features that are said to be really useful, the lock screen is said to be really useful. The Message app is also said to receive a huge update with a lot of features.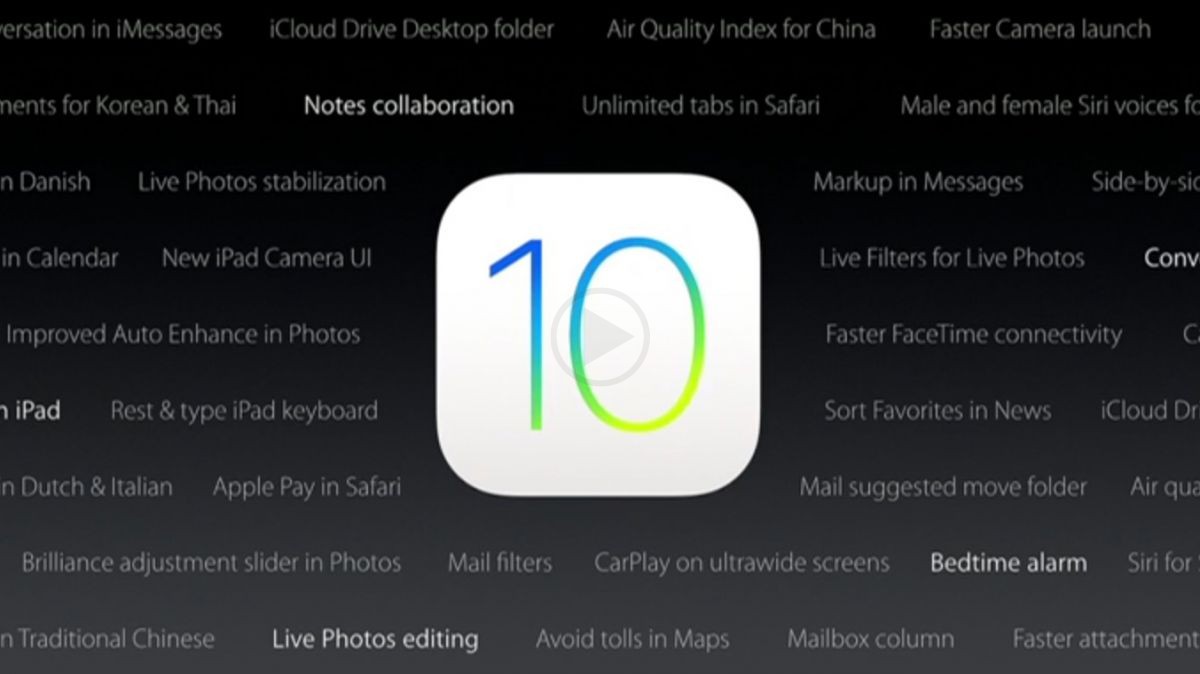 There will be various enhancements and rebuilding of the app for Apple Music, Even the user experience is said to be improved so much thanks to the terrific changes, however the question here is, is there anything unique and new in there. Well in the presentation that had been highlighted by Apple in regards to the iOS10, showed how really awesome the new features are. Some of them included
· The lock screen which is new
· Updated Siri with features that are more proactive. · Enhancements to Quicktype
· A Photos app that is new
· Map features with new highlights and features
· Revamping of the Apple Music
· The new app for those who love to stay in touch with what is happening.
· The Home app for the home controller systems
· Updates on the Phone App
· iMessage with some really good features which also includes other messaging apps for mobiles.
A lot of people thought that the latest features that the company is coming up with are something that could be appreciated. They also help to make the smartphone really interesting and exciting. The one thing that a lot of us is really hoping is that the massive anniversary update that is coming up should be one that really lives up to what it has promised. With a good background, new and improved app, features which can be a lifesaver in a lot of ways, well the iOS 10 is something that people are really waiting for.