It was reported earlier in the year that the Bank of America has been working on a support which has the ability to allow cash withdrawals by using Apple Pay from an ATM. It seems to be that now the feature is being rolled out by the bank. A user had first noticed it on Reddit as some of the ATM's of the bank is being outfitted with the necessary support for cash withdrawals using the Apple Pay service.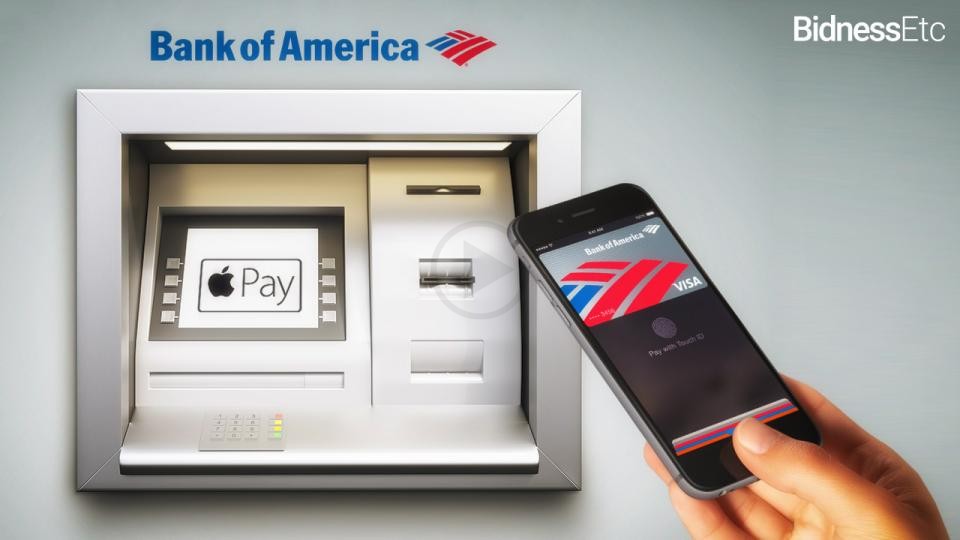 One of California's Redondo Beach's buildings had a new ATM which was noticed by the Reddit user. The images that can be seen clearly show how the bank had outfitted the ATM with a logo and an NFC reader for Apple pay. Ever since the service launched, the users have been seeing the NFC reader located at various outlets of retail stores and other such facilities where the Apple Pay is supported. In the ATM, on left hand side of the card reader, the NFC reader was located and when it is being used, it does not light up like the card reader.
On supported ATM's the new feature is being highlighted by the bank so that users will know which ATM they can use to make the withdrawal with their smartphone. In order to take out the money from their account, they need to tap their smartphone to the NFC logo, after that they would be required to type in their PIN after they see the prompt. Once this is done, they will be taken to the regular screen so that they can go ahead and withdraw the cash. Presently, only withdrawals are supported with the Apple Pay. This means that the traditional methods would still need to be used if they want to make a deposit into their accounts.