Google has played well. They are leading Apple by quite a margin now. Looking at the present status of Google, they have actually preceded Apple in their market value. Apple is prided to be the most valuable company in technology however the case has flipped.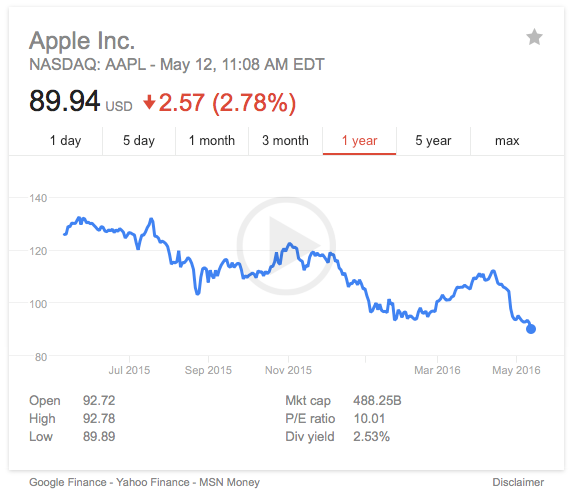 According to the recent report published by CNBC the parent company of Google, Alphabet saw their market cap at $498.56 billion however Apple were stopped at $496.68 billion. This is probably for the first time in the history of the Apple after a decade where Apple is reporting losses in the market. It seems that nothing is turning in favor of Apple.
Apple's has faced huge losses in China as they have stopped their services like Apple Pay and also sooner closing on iPhone too. Apple's 6 series was a complete disaster for them. Apple was not able to make much here too. In the anticipation of recovering losses from the market they hurriedly launched their smaller version of Apple 6 which was expected to perform, Apple SE however looking at the cost of the phone no one bothered to look at it too. It again went into pit for the company.
Google has been the closest competitor of Apple however they were also not able to beat down Apple since 2010. They were merely competing with the company however the story has completely changed now. During the intraday trading this has happened for the first time where Apple's share went below $90. Their shares went down by 2.7 percent. Tim Cook the CEO of the Apple is still hopeful about the company and says that they will recover in the upcoming quarter. Apple took some wrong decisions however they are all set with their upcoming launch of Apple iPhone 7 in September 2016. They are claiming to bring back the lost glory again for them.