There were various rumours about the Apple Watch after the announcement was made. These rumours were pertaining to the fact that there would various health related sensors that would be packed into the device. Well when then wait was finally over; the device came with a sophisticated heart rate monitor. It was revealed in a teardown that there a pulse oximeter that was also present. This helps in the measurement of the oxygen saturation in a persons' blood however the functionality has not yet been activated by Apple.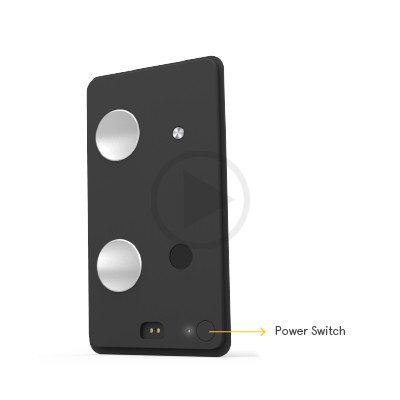 Tim Cook had explained about the turnabout on the sensors last year to Telegraph. He stated the company did not want to make a product that would require the need of the approval of FDA, regulated health products would slow down the innovation, and he also hinted that any additional sensors would be external.
Well for those who are not willing to wait so long, then you have another option available for you. Azoi a health tech company recently launched a unit that is just the size of a credit card called Kito+. This is compatible with iPhones through the iPhone App. This can be used to measure the skin temperature, respiration rate, blood oxygen, ECG and even the heart rate. The cost of Kito+ is around $145 and can be used with you iPhone with the help of a special case that comes or even as a standout unit. The case for iPhone supports the iPhone 6, iPhone 6s and iPhone Plus devices.
The weight of the unit is around 20g with dimensions of 97x53x3.4mm, it is a little narrower and longer than the credit card and the thickness of the Kit+ is 4 credit cards stacked together. There are two metal sensors that are large which can be used for heart rate and ECG while for the skin temperature; you have a small metal one. The respiration rate and O2 saturation can be measured by the pulse oximeter which is on a clear window.