For those who are using the Philips Hue White lights in their houses, they might have gained from the support of the Home Kit that was released last fall. Earlier in the week, the mobile app of Hue was moved by Philips to a legacy status. There is also an icon tweak and a name change.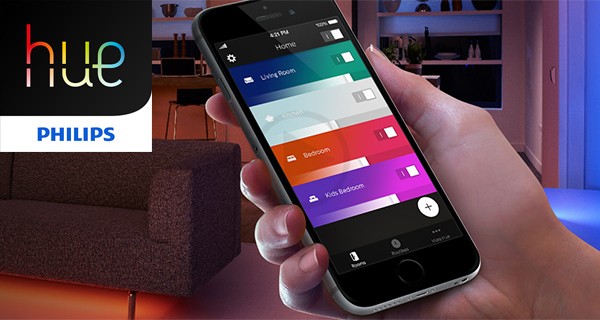 The users of Hue are now finally being able to get their hands on the greatest and latest app for Philips Hue for Android as well as iOS. There are dramatic improvements in the design as well as some new tricks and features have also been packed. With iOS7, the old app was a fine fit however the app relied on the menu style that is no more in fashion, plus the organization of the app was not as simple as needed. The new app of Philips Hue not only replaces the older version, however the look of the app is more modern and the navigation bar that comes along with it makes it easy to switch between scenes or rooms, lights and routines and various other options.
Rooms ‐ is the term that is found in the app for Philips Hue for a group of lights and this is a feature that gives the person complete control over the lights of a room with the help of a voice command.
Routines‐ This is a term that is available in the app which is in reference to the betterment of automations. With this feature, the person can go ahead and set the schedules for their lights so that even their daily activities are taken care of.
Scenes‐ This is a feature of the app that allows you to set the mood by choosing your favorite colors along with any picture that you want. There are around 16 million colors to choose from along with a few preset scenes.