It seems to be that Apple is working really hard so that people can go ahead and consider the iPad if they want to replace their laptops especially if Windows powers it up. Before you consider switching your laptop, the one thing you can be sure of is that the iPad can do everything and more than what your laptop does. This is where Apple's iPad Pro is something you can consider.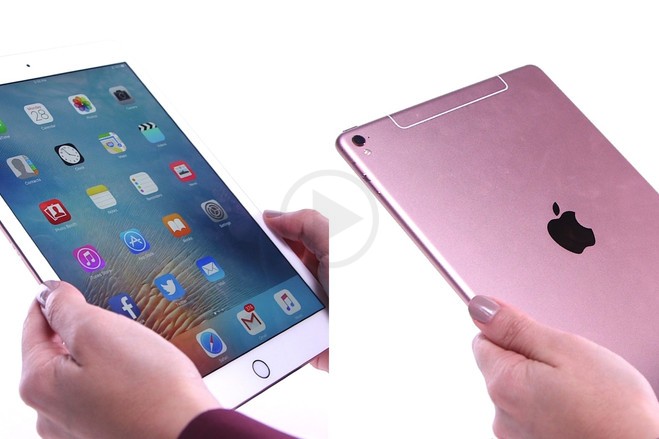 This iPad is considered to be the most powerful one till date thanks to the A9X chip. This will do everything that the older iPads could do but a lot better. This iPad is also compatible with the Smart Keyboard and Apple Pencil and for those who want a form factor that is small; you have the option to choose the display size of 9.7″.
For those who have to carry their laptops around the entire day, then this is something that can be carried easily and will give you the same punch you would get from the iPad Pro 12.9″ along with having smaller speakers that are the same. From the iPhone 6s, the 12 mp iSight camera has been adapted into this iPad Pro along with a LED flash that is dual tone.
The design of the iPad Pro at the first look may like the iPad Air 2 however it has a camera that is better, in order to help the iPad pro be compatible with not just the Smart Keyboard by also other accessories; it comes along with a Smart Connector. For the audio system, you have 4 speakers that come along with it. When turned upside down, they are automatically switched by the iPad Pro. The speakers are very good even though the bass is not that good. These speakers can be considered if you are planning to watch movies, play games or even listen to music without using headphones.