World's best keyboard is yet to be seen. Steel series the premium manufacturers of Apple's gaming controllers have launched their own new keyboard. It is bold, it is elegant and it is beautiful. Yes we are talking about Steel series Apex m800. It is a completely customizable keyboard meant for the user experience.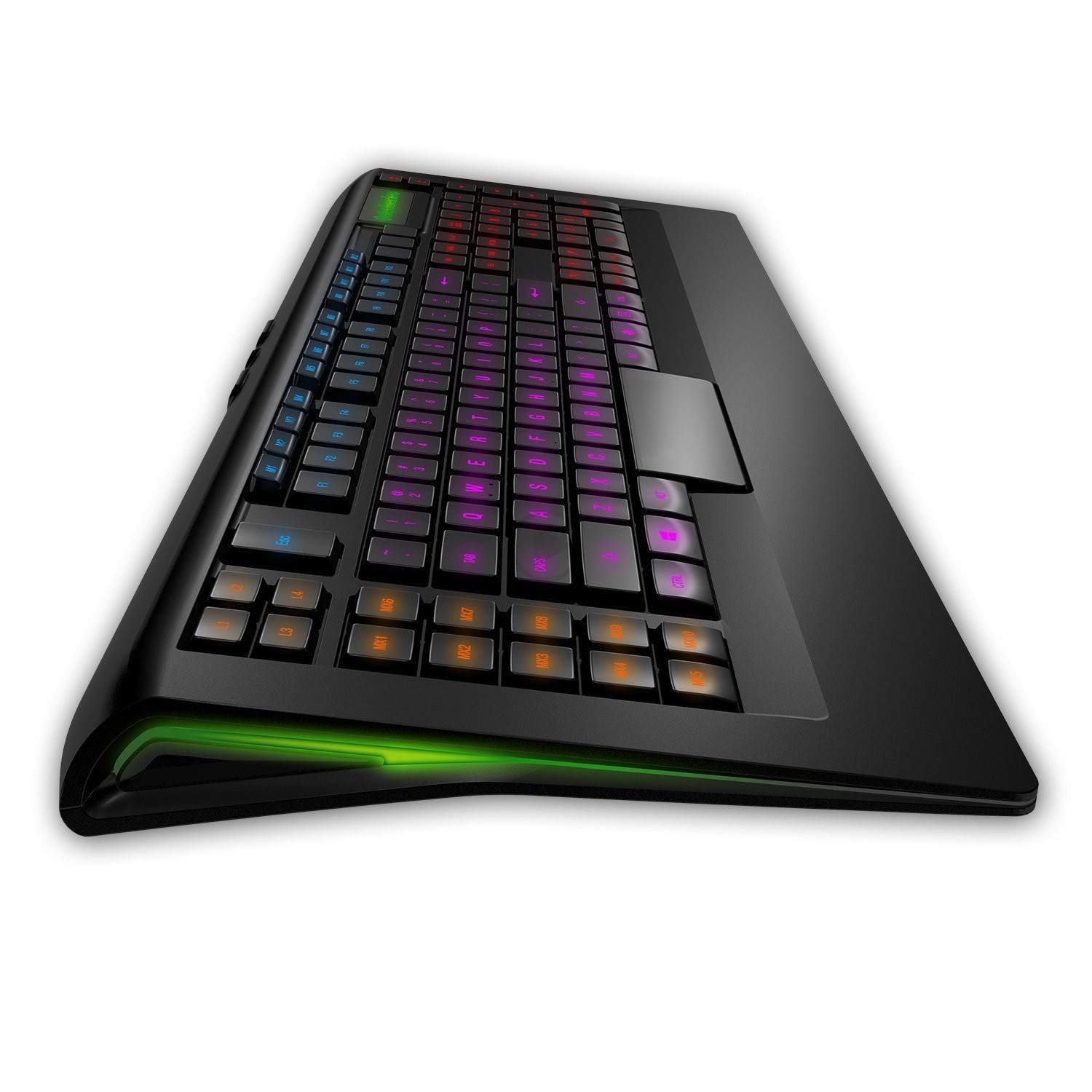 The keyboard is beast in its segment. It is not at all meant for the regular 9 to 5 job, the company has made these keywords for pro gamers who like to play harsh with the keys. It has dedicated macro keys on their left hand side of the chassis. Though the keyboard is meant for tough job however the keys are soft and easy to press. They cushion your fingers easily making you glide your fingers through the buttons. The keyboard comes with insane level of customization. It not only allows customizing the function of the macros keys however each and every key on the keyboard can be separately customized.
The keyboard comes with LED lightning at the back making them more beautiful than ever. The users have the privilege to select their own colors behind the keys making them adjust accordingly. It comes with a USB 2.0 port for connection. The estimated price of Apex m800 is to be around $200 making it inevitably unaffordable. Most of the buyers may certainly refuse to buy them after looking at its cost
Company says the keyboard is just isn't for the gamers. It could fit in within any kind of business. Don't go by the name, these keyboard are made of plastic absolute solid plastic. It can be also used for daily day to day work in office or at home by any family member of any age group.