The 4th gen Apple TV jailbreak has been released by Pangu. Having been the first jailbreak that has been ever released for Apple TV 4, but has a capability to jailbreak the units or devices which run on TV OS 9.0 as well as TV OS v 9.0.1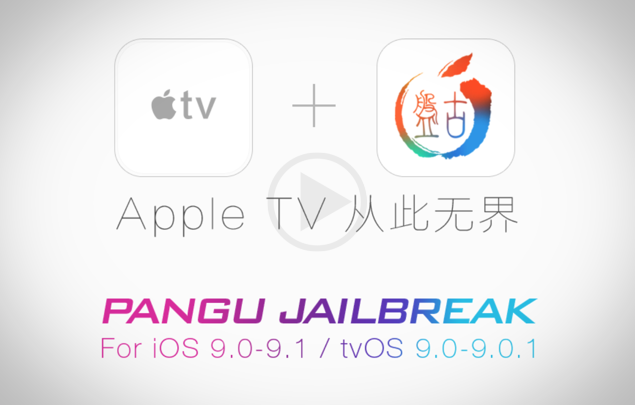 For those who have a later version on their Apple TV, then there is no way they can downgrade their tvOS to a version that can be eligible for jailbreak. However there are certain guides which are available for those Apple TV users if they want to find the eligible TV version at their retail store or local brick. The guide for the jail breaking of the Apple TV4 is yet to be released.
If you are looking for a jailbreak tool for their Apple TV, the Pangu 1.0 tool for jailbreaking can be downloaded from the official website of Pangu. In order to perform the jailbreak procedure, a person will need the Apple TV 4 which is eligible along with the Xcode, Mac as well as a USB C cable. Another thing that is also essential is that the membership towards the Apple Developer membership has to be paid.
This means that the application of the Xcode 7 which is free is not applicable in this case. However, it has been found that using the help of an apple Id, a person can actually go ahead and jailbreak their Apple TV. The tutorial for the same will be posted very soon.
The tool as of right now provides access to SSH only and does not feature the GUI interface such as Cydia. If you are looking for it, then you have to hold on for some time and in the meantime stay tuned for the complete jailbreak coverage of the Apple TV. As of now a step by step detail so that they can access the entire process of jailbreaking.