Earlier this week, Apple had filed a reply pertaining to the FBI's request abut the unlocking of the iPhone to access the data. Now the recent updates show that Twitter, Microsoft, Google as well as Facebook are all standing by Apple and have also filed supporting court motions. After the news had broken out last week, Facebook and Google openly extended their support to Apple and Tom Cook.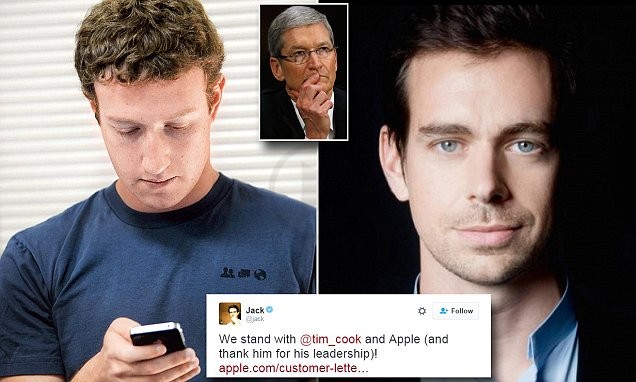 Sundar Pichai, the CEO of Google had recently shared his views in the form of various tweets. In those tweets he explained that it can be a troubling precedent. Hiroshi Lockheimer, the Android head in his interview had stood by the company and expressed that he supported Apple. He also went ahead and spoke about how such a move can become a matter of user privacy and national security.
Face book's Mark Zuckerberg also expressed to the fact that Apple had his support. While addressing the Mobile World Congress which was held in Barcelona, he stated that building the back doors was not the way to move and that Facebook is sympathetic to Apple and Tim.
In the recent filings made by Apple, they are working on the necessary steps so that the order can be vacated. They also went ahead to explain the fact that the iPhone unlocking request that was made would require insecure and modified software to be used which is not the way it should go to deal with the present issue on hand.
It is also said, that Google and Facebook will be formally making a plan so that they can stand with Apple in this fight that is ongoing with the government and FBI. Even Whatsapp, ACLU, EFF have all voiced out their opinions and have come out to stand by the company and support it.
The battle between FBI and Apple pertaining to the user privacy and national security had started last week. Ever since then, this has become that had touched politics and the tech world.