In recent times, Expressen, the local Stockholm's news outlet, reported that Stockholm will be the location in Sweden where Apple will open its retail store, which will be Apple's flagship. The report also states that this store will be similar to the actual flagship retail outlet in New York, on the Fifth Avenue. The estimated date of opening was put to be two years from now.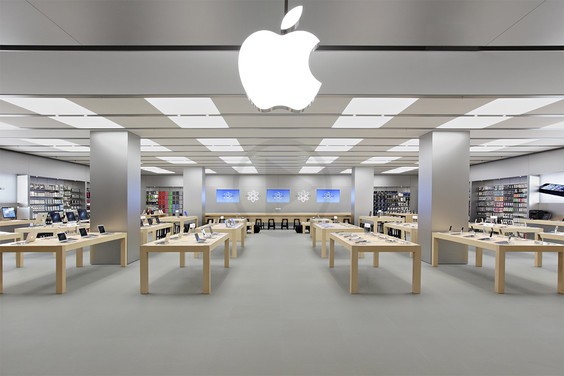 Previously, Apple seems to have faced quite a few hurdles regarding the new retail outlet they are looking to build in Stockholm. There have been quite a few meetings with eminent government officials of Stockholm regarding this matter. Headed by the head of retail in Apple, Angela Ahrendts, the main agendas of these meetings are to make the politicians understand the importance of Apple retail outlets in Stockholm. As reported on the Expressen after an interview with the former CEO of Burberry, Stockholm is quite a place and accepts innovation. He also went on into saying that it will be an honor to be able to contribute to the Stockholm society.
As per the designs formulated by Apple, the front of the store will be made of glass, giving it a futuristic state of the art look. Moreover, they are looking to create an ambience found near amphitheaters, which will include tables, as seen in café's, all around it. The exact location of the store has been thought out too. They are looking to build the retail store near Harbour Street, which is mainly located at the north end of one of the busiest and happening places in the area, King's Garden. Last but not the least, as per reports and talks with Apple, this new retail outlet will be powered by only renewable sources of energy.
Although this is quite a project for Apple, previously in 2012, Apple had opened a retail outlet in a mall called Taby C. the question now is, what would happen to the mall outlet once this one is opened?