Apple took too long to come to the online payment arena and when they came, they took everyone by surprise. They took markets by storm and users subscribed to their service. The growth potential in UK was huge and Apple quickly established market domination. But the one thing, they needed badly was strategic partnerships. For nine months, they played alone and finally Barclays decided to support them. As the bank went live, the support was available too and mobile payments got a new lifeline. Companies who already launched online wallets are worried now and this partnership is the last thing they wanted.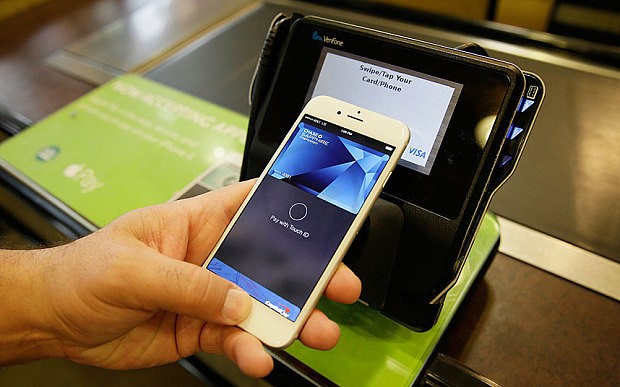 As UK adopts new technology, sellers and businessmen enjoy the powers of these payment services. Now Barclays customers tap a single icon on their phone and the setup of the wallet begins. The powerful iPhone can now virtually do anything, it is replacing every big item and it is awe‐inspiring. The recent models like iPhone SE, iPhone 6, iPhone 6s, iPhone 6 Plus, iPhone 6s Plus; all have the NFC bundle. It gets more advanced, Apple Watch is not left behind and the compatibility ranges to wearable devices too. Technology makes us smarter and helps us to do important activities in a much cooler way.
Paired devices are extremely vital now, as they control many associated operations. Watch App needed a functionality boost and now it has got one. iPad users complained about the unavailability of proper payment apps. These users often buy things online or install paid apps; Apple pay completely solves this problem and makes purchases very easy. The interface is very creative and the taptic vibration after purchases is exceptionally good. Apple differs from other services and force touch offers a different experience. Fingerprint authentication solves security issues and lock screen notifications are also activated. Barclays will definitely see a growth in the next quarter and this time, they have done everything right.