Around a year back, there was a review of the FUZDock nightstand for the Apple Watch, it had been described as an affordable solution which was neat and was perfect with the mode of the Nightstand. The job was done so well that the users who were using the product did not even go ahead and look out for alternate solutions.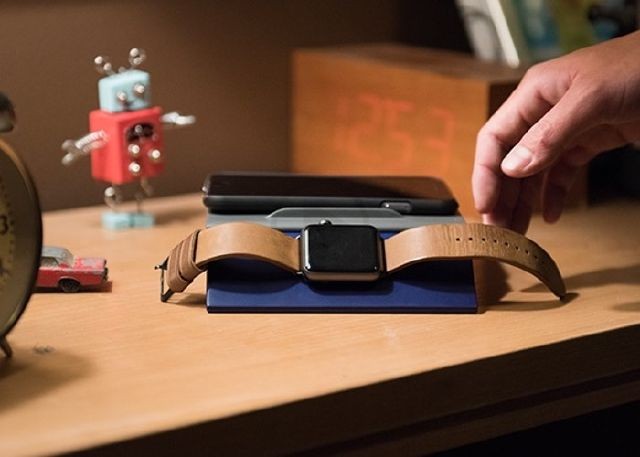 However, the one thing may just get you to consider a switch would be the Enveo Chestnut Dock which is just like any other charging docks that you would find. The charging puck is not included in Enveo which means that this is something that you would have to get yourself. The person gets an assembly which is three pieced.
You get a metal base which can be either in black or white with a chestnut color as the front element. The combination of the two is said to be really beautiful and gives you a good finish along with a feel that is modern and simple. The silicon surround which is black in color is the final element. With this, it becomes easier while inserting on the puck for charging, however there is another purpose which is that it can be replaced.
For those who want to make a change in their smartwatch, a new silicon ring is all you need which is presently being offered by the company for the Apple Watch and Pebble Time. This is an option that is open and it is not a compulsion that you have to make the switch. The metal base of the dock helps to provide stability without being very heavy; the one drawback of the dock is that since it is steeply angled, it may become a drawback for a few people. While this may be helpful for those who have their bedside table and bed on the same height, however for those who have a higher table, it can be a little difficult.