In June only at WWDC, during a developer session Apple stated that they will make the screenshots uploading much easier. They were going to do so with the help of iTunes Connect. Well, they have been able to stand by their words, as they in their Developer's website have posted updates regarding this new change.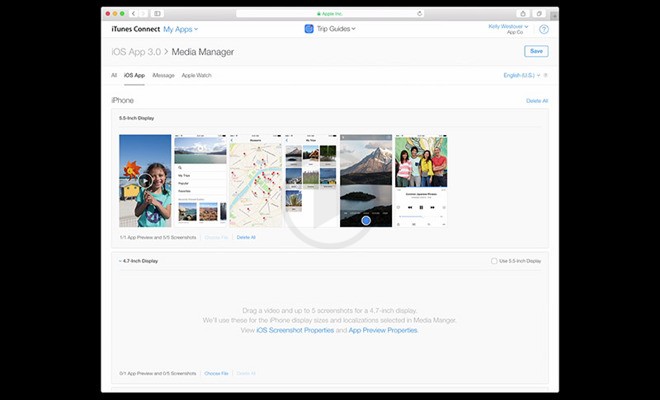 Now, it depends on the usage to really know how helpful this change was which has been waited for a long time. Let us see what the new modification works.
Shot with Connect
By means of this new alteration, people will be able to yield one set of screenshots and one elective app preview per device family. These can then be used across all the devices localizations and sizes.
Previously, the developers had no other choice but to upload different different screenshots for different kinds of devices like iPads and iPhones. But now a single shot can be circulated and the work will be done. Also, if the UI and the behaviour of your app changes because of your device's location or say, you do not need to worry. You can use the new Media Manager in iTunes Connect to upload custom screen sheets.
Benefits of this change
It is expected or assumed that with this change in uploading method, the developers work will become easier. Undoubtedly, when a work is done in one shot, it is clean and also saves time. Until now the change seems positive and has received a warm welcome. Further use will lead to discrepancies, if any. One can avail this new thing via iTunes Connect.
So, try and use this for a new experience and enjoy your work. For further information one can visit and know 'what's new in iTunes Connect' from WWDC16.