Tim Cook, The CEO of Apple is planning to Host the presidential campaign for Hillary Clinton as per the recent news that was provided by Buzzfeed. The notes that were reported stated that unlike other companies who have a special political action committee the company does not have any kind of position action committee, Apple doesn't have such a thing, however this event that is being conducted is done on the grounds of a private citizen. Even the VP of Apple's Environment, Policy and Social Initiatives, Lisa Jackson will be a part of the event.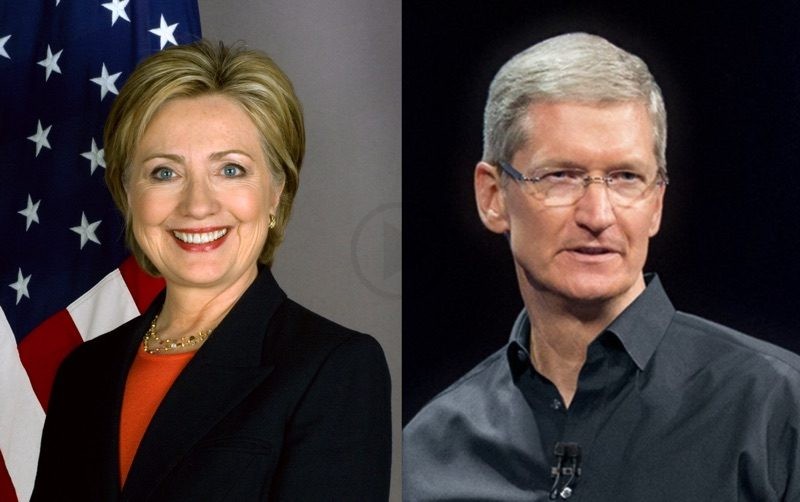 This is not the first time that Cook has been in the news for hosting a political fundraiser, earlier it had been reported that the same was done for Paul Ryan, the Republican Speaker of the House. As per the report that was sent out b Buzzfeed, it stated that in order to help in the fund rising for the victory Fund of Hillary, an invitation had been obtained by the team of Buzzfeed news. The address of the fundraiser is said to be provided to the guests.
When the official announcement was made by Tim Cook, the Leaders of the Democratic Party had let out some heat after the word was spread about the fact that he was planning to host the fundraisers for the House Republicans and Paul Ryan. Nancy Pelosi, the House Minority Leader had even stated that there was bad advice given to Tim Cook which resulted in the event taking place.
Donald Trump had been publicity endorsed by Ryan during the Presidential election and there was also news that Apple had decided to opt out from the financial and technological support for the Republican national Convention this year. It was not surprising to see that even Lisa Jackson also decided to extend her support for Clinton. In January also, the support was shown openly by the VP of Apple for Hillary.