In the world of music, Apple will not have the last laugh so soon. Spotify is doing business for ten years and they have no plans of losing their top spot. Music streaming is not just about featuring the best songs and getting the top artists, it is about creating a unique user base.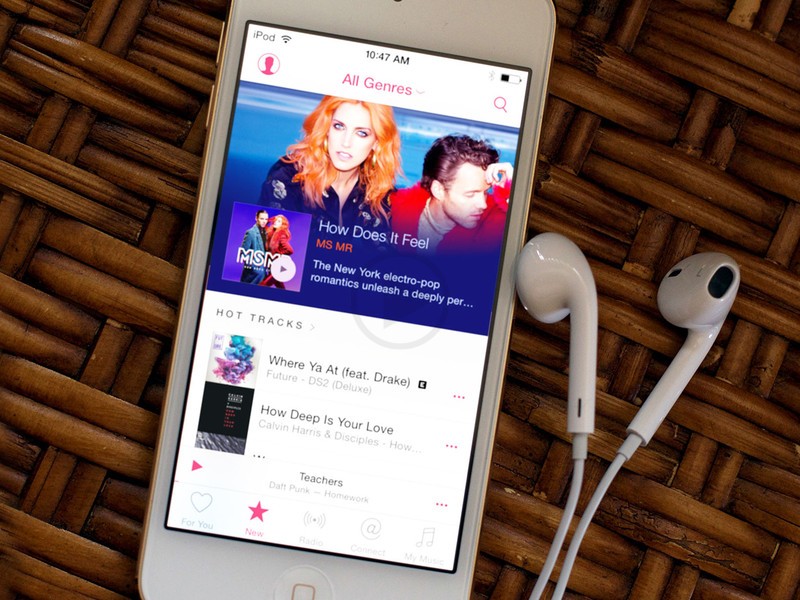 Apple thought getting money from their users will not be a big deal, turns out it is. From free stuff, to exclusive deals, Spotify edges ahead in this battle. The pricing structure is not that different, they didn't want to make any mistakes here. Spotify made the changes much later, it was way more in 2014. People usually find out the low price services, there are no second opinions about this.
Music streaming received nasty criticism, every star was angry with the process. They create art, which is not free. It is the duty of these services to give proper payments to these creators. The industry's growth curve was going downward, but something changed recently. The popularity was multiplied and this impressed the stars, they had yet another platform to interact with music lovers. Album purchases are good, but making money online is better. But we need to dig down deeper, the figures are showing something else. Piracy can single‐ handedly destroy the royalty system, streaming saved that.
This work will never be forgotten, stars need to support them. Free users can receive only a part of the song, premium users will listen to the entire song. Spotify gets huge money from this, musicians receive a percentage. From album sales to subscription model, the two players revolutionized an industry. As CD sales ended, Apple pressed the accelerator down, they went ahead quickly. In 2016, companies relied on physical products; they don't have to rely on that now. The big winner is YouTube though, as they introduced videos too, Apple will continue growing in their pattern; they have no rush.