There are various kinds of band styles that are made by Monowear, these bands are made from materials like metal, nylon, mesh and leather. Today we are going to have a look at the leather band that is brown in color and has a deployant clasp that is pretty handy. The perpetual look is created by the deployant clasp and this also helps to take off and put on very easily.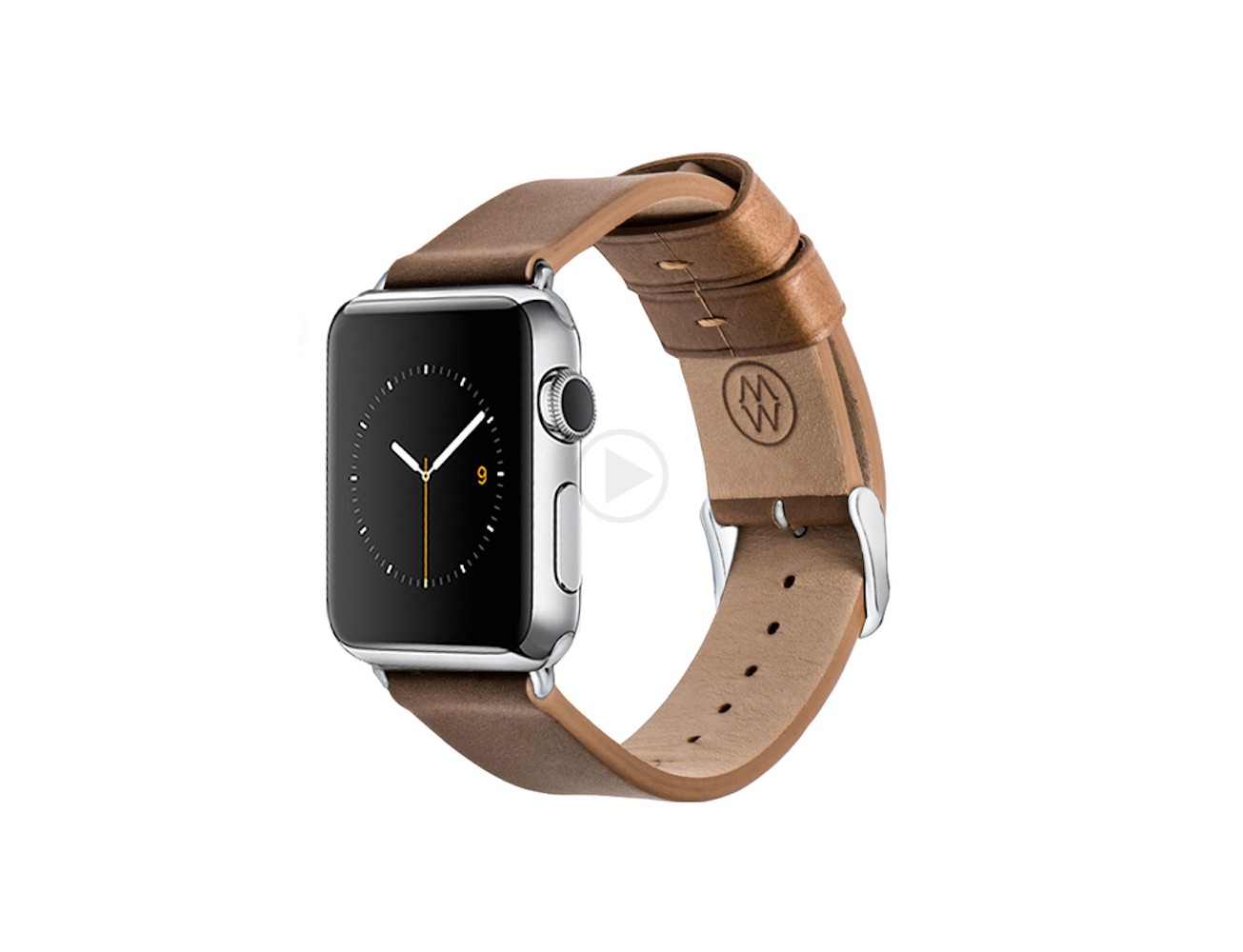 There are various colors that are available apart from the brown band which can be chosen from when you want to attach it to your Apple Watch that is made from stainless steel, in the Sports version of the Apple watch, you have colors like rose gold, space grey and silver. There are different sizes that are available and the choice can be made between 38mm to 42mm.
For shipping, the package comes in the standard Monowear design which may not have too many fans, however once the band is attached to the Apple watch, then you can be sure that it is something that you would love to have on your wrist.
There are two nubs that are featured on the band's metal portion which gas to be clasped once so that you can connect the band in such a way that it fits your wrist properly. This will also help to ensure that the resizing of your band will not happen again since it is being customized to fit your wrist. Even if you look at the metal clasp, they are very easy to operate and are pretty smooth.
The leather that is used by Monowear is genuine and of a good quality, which means that if you take care of it really well, this is something that can last for a long time. When it is paired with the right kind of watch face, it only enhances the beauty not just of the watch but in terms of the overall look.