The LGBT Pride parade is being celebrated once again by Apple employees and this time even Tim Cook the CEO of Apple was included in the march. This is a march that is done to show support of diversity across sexual orientation and ethnicities as well as for human equality.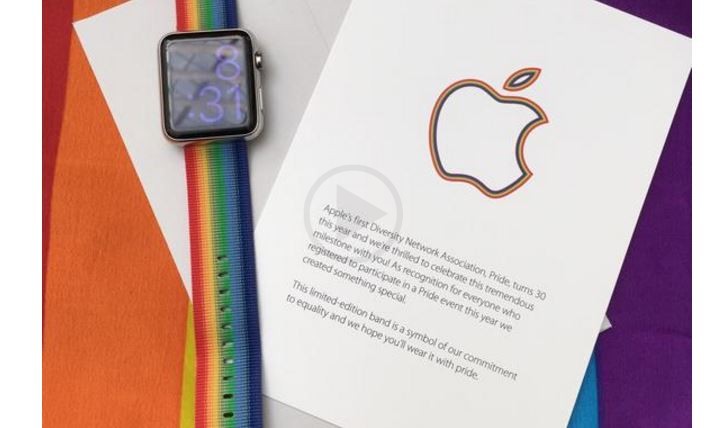 Apple even went ahead and gifted for the first time Pride Apple Watch's which was said to be a limited edition for those who took part in the match, these watches had red colored lugs and nylon strap which was rainbow colored.
The watch band images had been posted by Sakusuhon who is said to be Reddit user which also had a pamphlet included that read that the band which is limited edition was said to be a symbol of the commitment that the company has towards equality, they also went on to state that they hoped it was worn with pride.
By the looks of it, it seems to be that the rainbow band may not be released by Apple as a product that is meant for the public, well considering the fact that there is a chance it may just sell well. Even though the rainbow banded Apple Watch is also available which is made by third parties, however, it is not as elegant as the original one that is made by the company. Even in Instagram, the employees of Apple went ahead and uploaded the event images which can also be seen online on various sites as well as on Instagram.