On Friday, it was announced by Honda that their upcoming Accord is said to be hitting the markets very soon and will also have the support of upgrading to the Google's Android Auto and Car Play of Apple. As per what was stated by Honda, in order for the customers to use the service, they would need to pay an additional amount for the 7″ touch screen Audio Display.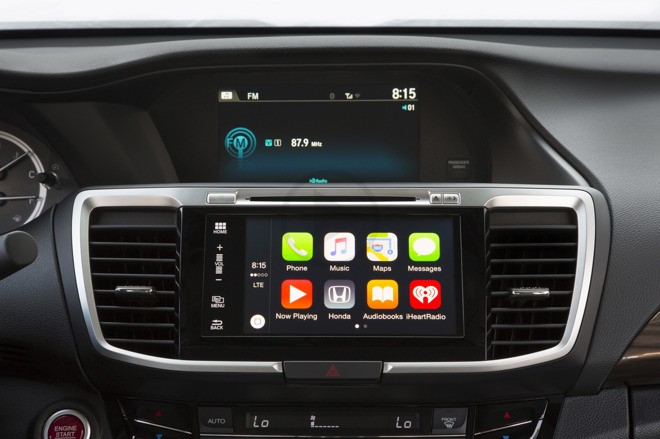 As of now the exact figures of how much it would cost customers has not been stated by the company, however what we do know is that the Accord Sedan's base model is said to be priced at $22,355 while at $24,025, we have the coupe models that would be available for us.
In regards to the introduction of the support of CarPlay, Honda has been very slow. The first time it was added was for the Civic and Accord models of 2016. In 2017, we have the Ridgeline as well as the Civic Hatchback which is said to be launching this fall which will also be compatible with this feature.
Most of the major automakers are now introducing the Car Play feature which is being introduced to at least a few models. Even various kinds of compatible interfaces have been developed by iOS developers so that it can be matched accordingly. Apart from the apps that Apple and car manufacturers have come up with, in the official website of Apple, you will also get to see a list of 10 titles which are Car Play ready.
There are various enhancements that Apple is planning to launch as a booster for the platform while the iOS 10 will be released. This includes the Music app which has been redesigned, various kinds of VoIP service supports such as Skype and even the ability to rearrange or uninstall apps.