Earlier in the year, a pricing list that was leaked which indicated about the fact that for the M5 M and M6M BMW models, the company has plans to come with the necessary support for CarPlay. This is said t be the first. Even the pricing list for BMW's M3 and M4 have emerged which shows that the customers have an option of CarPlay.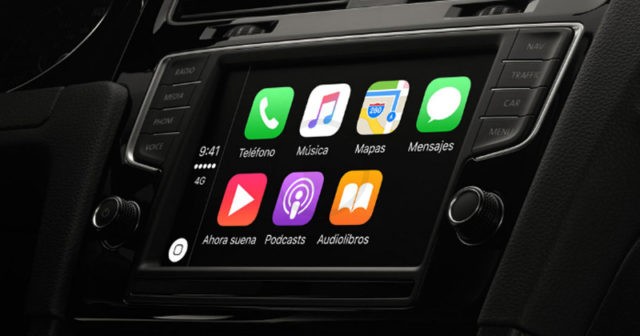 Te in‐car infotainment system of Apple has been something that BMW had resisted for a long time; however there have been reports which have pointed out to the fact that there were talks going on between the two companies in regards to the electric car project of Apple. Now it seems to be that the company has plans to get the CarPlay feature this year to four models which include the X5M and X6 M which were also reported earlier in the year.
The pricing guide of BMW shows that for $300, CarPlay can be selected as an optional choice for the M4 convertible, M4 Coupe and M3 Sudan. The recent report however did not have any mentioned of the Wireless feature of CarPlay. For the iOS9, the wireless CarPlay feature had been added; however no aftermarket or car maker displays presently support the feature.
Earlier in the year, at CES, the feature was being demoed quietly; however there was also word that apparently Apple was not in favor of Volkswagen demonstrating the wireless CarPlay. There have also been reports that have repeatedly stated about the negotiations that were going on between Daimler, BMW and Apple, apart from that there were also other companies that were in the list pertaining to the vehicle project of Apple. However, there were reports that separately claimed that for the Project Titan, Magna may be used by the company. Magna is a vehicle manufacturing company that is based in Austria and is also used by BMW.