In Delaware, the Apple Energy LLC which was quietly created by Apple has been registered; however the subsidiary of the company will be run from its headquarters at Cupertino. The reason behind the formation of the subsidiary is so that the extra electricity that is generated can be sold.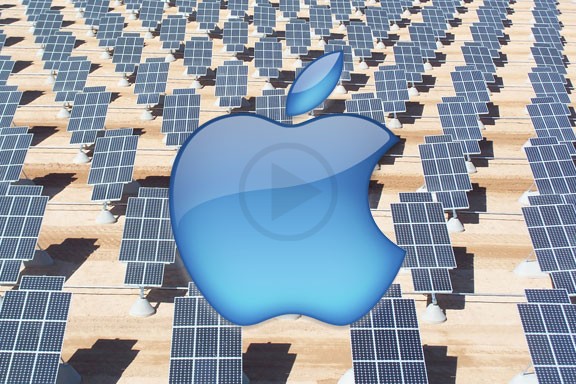 The company has solar farms that are located at Nevada and Cupertino, now the company has plans to sell the extra energy across The American Continent completely. The statement that was released stated that Apple Energy LLC is a limited liability Company that is a Delaware based company and is whole owned by Apple.Inc. The contact information of Apple Energy LLC, has the address of the headquarters which is One Infinite Loop located at Cupertino, CA with the pin code of 95014.
Apple uses the renewable energy so that its operations can be powered and this is one of the huge commitments and expertise of the company. This is no surprise, that in order to measure that its needs are met, they use the solar farms so that sufficient power can be generated. Given the fact that it is during the daytime the Sun shines, this why the company has to shift the usage and generation. The Data centers have to be operational 24/ 7 while even their retail stores are operation during the evenings.
There are alternative options that the company has that are at its campus. However if they need the 100 renewable energy to operate, then it that case the overcapacity would have to be traded especially during Midday for energy that is net metered, this also includes cloudy days  and evenings. The set of Filings by the Federal Energy Regulatory Commission, suggests that in the power field, it could be a possibility that Apple has ambitions which are bigger.