Bose is a name that is well known in the world when it comes to headphones which are noise‐ cancelling. One of the popular choices of the company is the QuietComfort 25 model. Now rumors are floating the air stating that the company is now working towards removing the headphone jack so that a wireless version can be launched for the iPhone 7.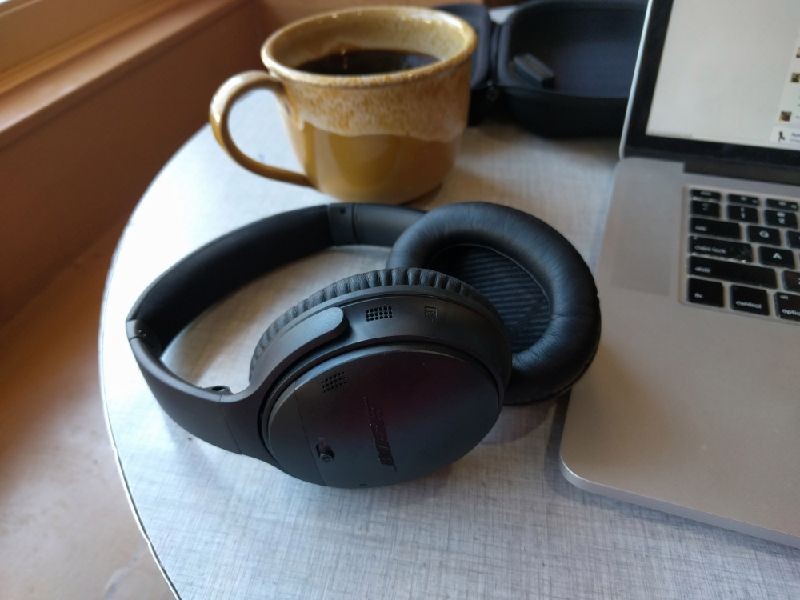 Recently the new Bose QuietComfort 35 headphones had been launched, these new headphones have the ability for NFC and Bluetooth pairing along with the noise cancelling feature just like the wired processors. The company's official statement stated that headphones are the best. They had only one goal when they were making them wireless and that was merging their technology of Acoustic Noise Cancelling along with the Bluetooth feature without making any kind of compromises on the performance of the audio quality.
As per the claims made, the batter life of the QC35 is said to be around 20 hours if they are used wirelessly. In comparison to the usage of the wired one's the life would be half of it. Along with that, there is also an app that has been developed that comes along with it. This can be used if you want to switch between devices like the iPad and iPhone automatically.
It comes in two colors of silver and black and is priced at $349.95. There are two versions that have been launched which are priced at $149.95. These wireless earphones are Soundsport headphones that are focused on fitness. If the rumors are true, these wireless headphones are not the only option you have. The Lightning headphone can still be used. With the help of a dongle, the conventional one that is existing can also be used. For those who are looking for Bose kits that are older, a discount is being offered on the SoundLink Mini ll speaker as well as a few other headphones at 9to5Toys.