The mass production for the new NVMe PCIe was announced by Samsung today. This will be the first that can be available in quantities which are large. The SSD which has been named at PM971‐NVMe is said to be a very tiny and is smaller than the U.S. Postage stamp. In this small package, all the SSD components would be available. This has been designed especially for the ultra slim notebooks and PCs of the next generation.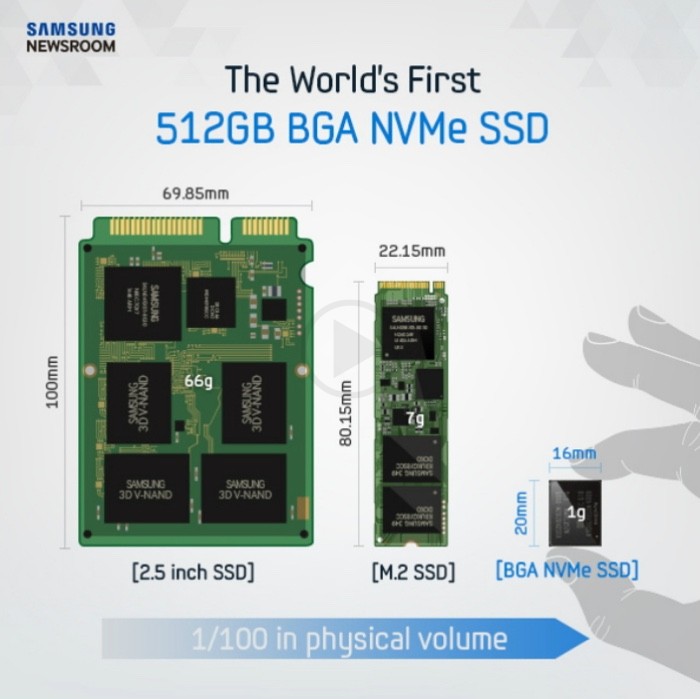 It weighs around a gram with dimensions of 20mm x 16mm x 1.5mm.It has a volume of around a 100th of a 2.5″ HDD or SSD. The performance that is offered has the ability of surpassing a 6 GB/s SATA interface with a read speed of 1500MB/s and write speed of 900MB/s. Samsung claims that around 3 seconds will be taken for a 5GB of equivalent full HD movie. In comparison to the standard hard drive, it is said to be around 1500 faster with a read out operation per second of 190K while the output operation per second for the write is said to be 150K. The SSD that would be offered by Samsung would be in configurations of 128,256 and 512 GB.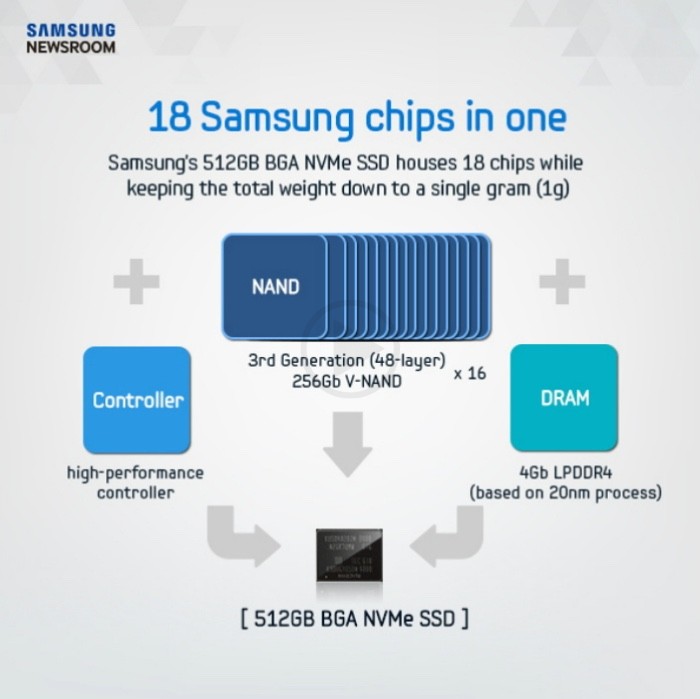 In the past, the SSDs of Samsung has been used on the Mac machines by Apple; this is why it is safe to say that there are changes that newest technology of Samsung would be adopted by Apple in the future. Thou this is something that cannot be said for sure; however we do know that it when it comes to cutting edge technology, Apple does love to include that into their products. Even Intel has plans of coming up with the 3D Xpoint SSD Technology that is said to be the next generation which is presently under development. This is also something which may just interest Apple.