A new stylus has been launched by Adonis which is on sale and is considered to be cheaper than the stylus that is launched by Apple. One of the biggest advantages of this particular stylus is the fact that it is compatible with the iOS device apart from being cheap. It is also compatible  to work for various models of the iPad and iPhone and not just with the iPad Pro. The Adonit Pencil can be used on the iOS device with the help of the Bluetooth and is compatible with the iPhone 5 / 6 / 6S / 6S+, along with that it can also be used on the 4th  generation of iPad Air 2 / Air and iPad, users of the iPad Pro 12″ and all iPad minis can also use this device.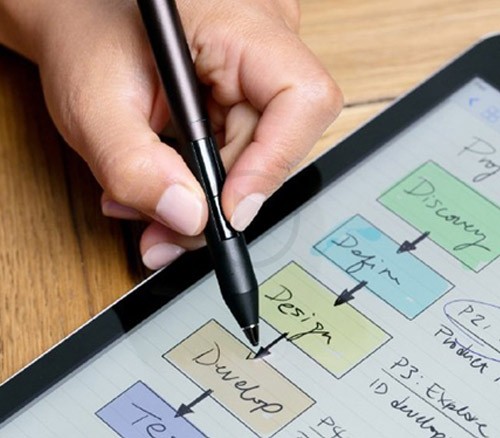 The stylus can be used to sketch and draw easily and has a pressure sensitivity of 2048 levels along with two buttons for the shortcut and various other futures. The drawback is while the Apple Pencil can be used on most of the things that is not the case with the Adonit as only a few apps can be used with this stylus. This can be one of the biggest drawbacks.
There have also been claims made by the company that they have gone ahead and worked towards making adjustment to the stylus tip by enhancing the traction across a screen surface that is made from glass. The stylus has also been times so that it can be used for tasks like note taking and writing. The performance and latency will always hold strong with the Apple Pencil, however the Adonit Pixel is an alternative that is worthy and is really helpful especially for those users who have iPads of older versions. The company's official website contains more details if a person wants to know.