Donald Trump, the Republican Presidential nominee's latest financial documents revealed that a few of Apple's stakes are down by him, even then, the brash billionaire had recently stated that Apple should be boycotted due to its strong practices pertaining to the security practices.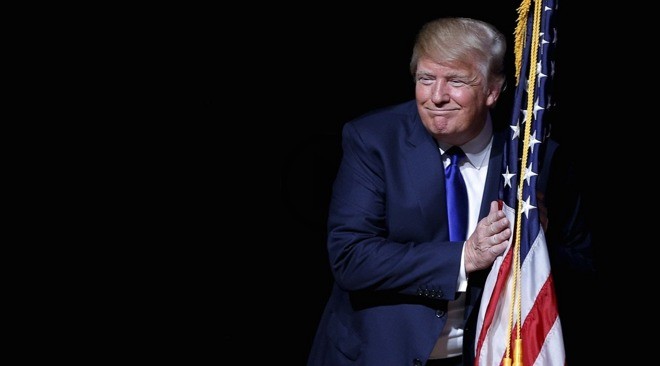 As per Associated press, it is believed that between $1.1 million and $2.25 million worth of multiple investments have been made by Trump in the company. It is believed that the estimated net worth that has come into the businessmen turned politicians bucket is around $ 4 billion. Trump is believed to be an avid user of the iPhone and in February he had called for Apple to be boycotted due to the ongoing battle between the FBI and the company pertaining to the locked iPhone of the shooter of the San Bernardino case. Apple was not willing to give in to the request of the FBI due to the security concerns of the other users.
Earlier in the year, in a rally that took place in South Carolina, Trump stated that the security of that phone in question should be given by the company. He also when stated that due to the fact the company was not willing to give in, they should be boycotted. When Trump had marked this statement he was a Republican front-runner, however due to the fact that the other candidates dropped out, he became the presumptive nominee of the party.
Even after talking about boycotting the company, Trump still continues to invest in Apple. However that should not be something which should be surprising. Just 3 weeks after Trump had made a suggestion to his supporters to stop using the products of Apple, he used an iPhone recently to start tweeting.
It is believed that the issues with Apple is beyond just the encryption matter, Trump in one of the campaign trials also stated that if he was elected president, he also had plans to ensure that the products of apple was manufactured within the country instead of China.