The i109 WRA system, the new dashboard display unit from Alpine owes its high retail price to its size. Till date, it is the biggest dashboard unit, costing as high as $ 2500 USD and being the biggest, with a 9 inch screen. Moreover, the dash board unit in question can only be fitted on the latest Jeep Wrangler models, specifically models released on 2011 and later.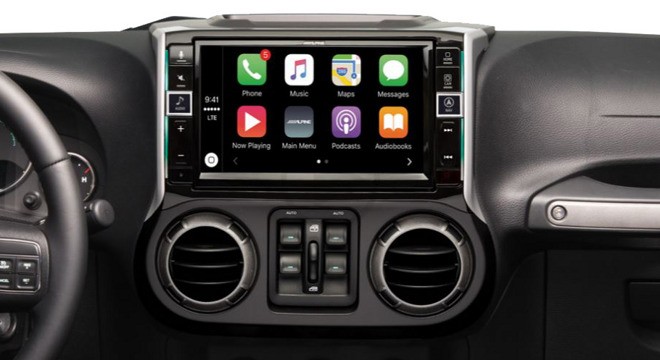 The unit created by alpine has a comparatively large capacitive touchscreen, along with a built in button which can be used to activate Siri. There are options on the touch screen which also allows the user to reach the steering controls instantly with one click. Some of the other features of the i109 WRA include FM and AM radios, a trio of 2V pre outs, a single AV input forthe AUX and a backup system for the camera. Though the system offers quite a high music playing system including a 24 bit DAC, it has no Bluetooth and thus, the Carplay system cannot be used wirelessly.
Previously it was Kia who had announced that the system will be compatible with Car Play but now, the situation is quite a bit different. The shipped systems are not only compatible, but they are carrying the Carplay system by default in their systems. As per the reports, users who had purchased the models before the present system was included in it, can easily update their present system from the third quarter. They will be able to reach the upgraded system software at myuvo.com. Kia announced that in a short time, other Kia manufactured vehicles will also be able to use the product, but they have not specified how short the time span will be.