The two latest phones from top companies Samsung and Apple are the Samsung Galaxy S7 and Apple iPhone SE. Many potential buyers have questions about the two sets and which one will be a bit more advanced and advantageous over the other. On the other hand, if one considers both these state of the art smart phones for purchase, they definitely have quite an open mind. For one, the Samsung Galaxy S7 is a modern day smartphone, with large screen size and pricing to back that. The iPhone SE, on the other hand, is actually a high powered small budget smartphone.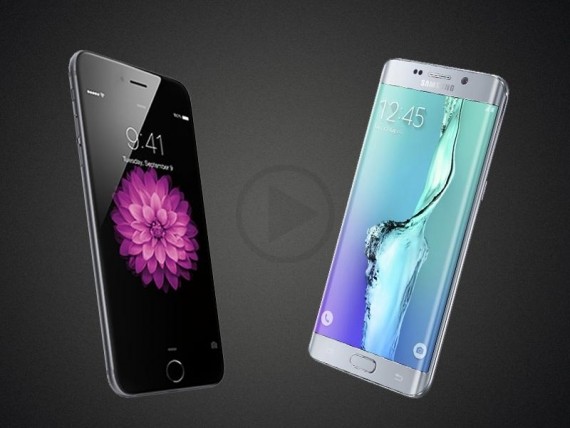 If taken into consideration, the S7 is a normal sized smartphone as compared to the other smart phones we see. The iPhone SE is quite small compared to it and pretty much like the size of smartphones we had seen approximately three years ago. Thus, it can also be said that the weight of the iPhone SE will be considerably less than the S7, having 113 grams as compared to 152 grams of the S7. In a traditional manner, the iPhone SE follows the aluminum exterior seen in most Apple iPhones. On the other hand, the Samsung S7 may be kept at the top of the good looking smart phone list, with its state of the art combination of metal and glass exterior.
Performance wise, both phones pack quite a punch. Though the S7 has a theoretically high end processor, the iPhone SE works quite well with the powerful A9 chipset used in iPhone 6s and iPhone 6s Plus. Though the back camera is 12 mp for both these phones, images captured using the Samsung S7 is a tad bit better than the iPhone. All in all, the Samsung S7 is a flagship model for the company, and carries a number of high end features which are above the features of Apple iPhone SE. The SE, on the other hand, is a power packed small iPhone which, though quite small compared to its siblings, have quite a punch.