1. Four Letters ‐ In this you have to make a word with the 4 letters that you get as quickly as possible. The more words you make your score will go higher.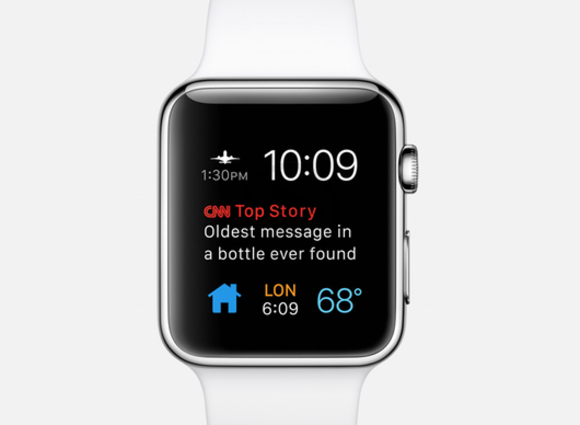 2. Rune blade‐ is an Apple watch game that falls under the fantasy adventure genre. In the game you have to be the champion of the War Mages order by defeating their evil gods.
3. Lifeline ‐ This game allows you become an astronaut and in order to survive on an alien moon, you have make choices that are right.
4. Trivia Crack ‐ This face off game lets you ply the different trivia categories and has more 100,000 questions to baffle and challenge the player.
5. Watch Quest‐ makes you a hero as you solve puzzles, battle evil monsters and face other such challenges.
6. Box Pop‐ as the name suggests, with the L shaped path you have to pop boxes. This is perfect for those gamers who love to play casually.
7. Letter Zap‐ a fast paced game in which the player has to find a hidden word by unscrambling the letters in the least amount of time.
8. Rules‐ In this game, each game has a certain rules that have to be followed. This is perfect for those who want to enhance their memory and attention.
9. First Letter‐ In each scrambled word, the player has to find the first letter. You can also play with your friends on a head on competition.
10. Battle Camp‐ this is Apple Watch's companion app in which the player would be responsible to raise a virtual pet. Right from feeding to even playing, basically doing everything you would with a real pet.
11. Pool Party is a game for those who want be challenged about if they know what is in and what is not.
12. Family Guy: The Quest for stuff ‐ This is a game that allows you to be your favorite Family Guy character and head out on quests that are ridiculous.