IOS 9.3 is the latest version of the series of iOS created by Apple. The iOS 9.3 is one packed with a lot of extra features including a sleep app which will guarantee the best sleep you had. Although a very useful and powerful feature, many users have some issues while turning on this special feature on the iPhones.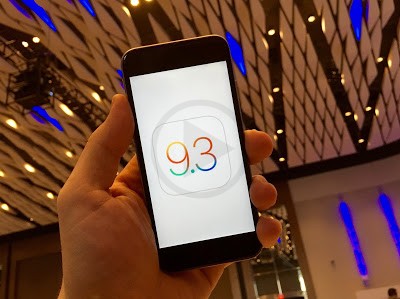 Known as the iOS 9.3 Night Shift Mode, it changes the color of the display as night falls and only uses the colors which are soothing to the human eye in dark conditions. At night, it onesuddenly sees their phone when it is completely dark, it hurts their eyes and later the user has problems falling off to sleep. With this feature, the iPhone changes the color of the screen to a yellowish tinge, which is actually a color that allows the human eye to remain relaxed. Internally, the Night Mode works absolutely fine when activated. The only problem is that users find it difficult to activate since not many are aware of how to start it off.
The way to reach the place from where one can start off this feature is very simple. One simply needs to go to the settings menu, select the Brightness & Display option and in there, the Night Shift mode can be activated easily. One is given two options to turn on the feature: the manual option and the scheduling option. In manual mode, one simply has to turn on the mode each time by personally opening the settings menu. In the scheduling mode, one can fix a certain time of the day when the Night Mode will be activated. Moreover, one can also choose the temperature of the color using a sliding bar.