The official update for TVOS 9.2 was released by Apple recently for their customers. Along with the latest update, there were also various features that was introduced which could is really helpful. These features included iCloud Photo Library, Siri Remote dictation, Folder support and other such features. Another addition that could be found was the fact that the 4th Gen of Apple TV also supported the Bluetooth keyboards.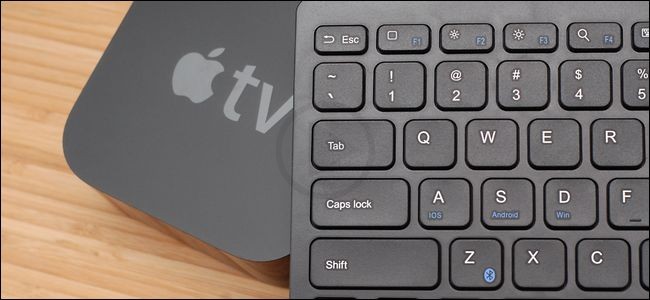 Users of the TVOS 9.2 can now perform various kinds of search and other such informative tasks just by pairing their Apple TC to a Bluetooth keyboard. In order to set up, all you need to do is go to the Settings Option of the Apple TV and select the menu option called System. Under that you have to look out for the heading that states Maintenance and select the Software Updates Option. Once you have done that, then you need Download and Install the new update by selecting the Update Software option.
The update automatically downloads and once it is completed, you will then get a prompt about the installation part. During this time, it is also important that you should make sure that the Apple TV and Bluetooth Keyboard is already paired. You also have the benefit of getting yourself various other keyboards that are compatible with iOS devices from various online portals like Amazon.
If you are using any other Bluetooth Keyboard, then to ensure that it is paired, you need to select the Remotes and Devices option that is present in the Settings menu. After that you have to go to the Other Devices submenu and choose the Bluetooth menu. At this point, you can then go ahead and pair the keyboard and TV. Once the pairing is successful, you will get to see the name of the keyboard on the list of paired Bluetooth devices.