Earlier in the week, there were drawings that was shared about the upcoming iPhone SE 4″ , now as per a French website called Nowhere Else, that are even images which have been shared that show the upcoming devices display portion. It is said that the new phone will not have the 3D touch feature and even the images that are there have confirmed the same.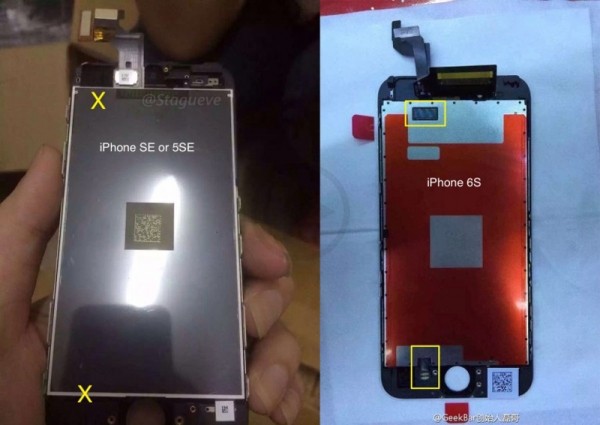 The 3D touch is a feature that is present in the IPhone 6S and 6S plus, this features uses the pair of sensors that is located beneath the display. These are the capacitive touch sensors and they are used even by the 3D feature. The images show that the sensors cannot be seen in the new phone.
Another thing what can be seen in the pictures is the fact that the iPhone SE is said to have a design which is very similar to that of the iPhone 5s however the edges are curved a bit. It is also said that the power button of the phone is said to similar to that of the iPhone 6s; this means that it will be located on the top.
It is expected that the company is going to announce the iPhone SE and with the latest models of the Apple watch and even the IPad Pro 9.7 "during the press event that is being held this month. It is also said that in the event, they will also go ahead and launch the products. The iPad Pro is also said to be compatible with the Apple pencil and smart Keyboard. Well with the amount of things that have been said about the upcoming models, a lot of eyes are waiting to see them in real. There seems to be a growing interest in the new models even before they have already hit the market.