This app is just mind‐blowing. It was under development for a long time and finally we can see it in the App Store. Kevin Ko worked with Majd Alfhaily and presented Extensify to the world. But it is rolled out in some regions only and as it becomes more popular, it will be available for everyone. So what is so special about Extensify? It helps in tweaking the App store and the user can alter the important properties of the applications. But for doing this, no jailbreak is required. For some tweaks, jailbreak is mandatory and Extensify has capitalized on this aspect. Few months ago, Apple decided that that various iOS apps can be side loaded and this is how apps like Extensify can work. Let's get into the details.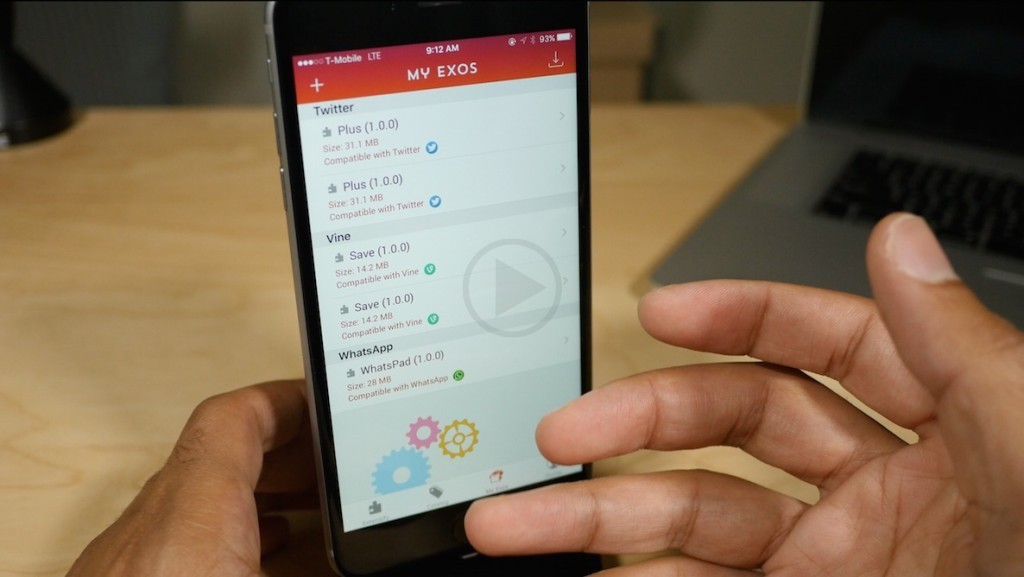 Whenever a tweak is made, these are stored inside the app and are referred as Exos. Moreover, Exos has both a free as well as paid version and iOS users can always download that. Using the app, it can be side loaded to the iOS device. Every app can't be tweaked and only a certain number of free apps are catered. But jailbreak tweaks can modify any app and system level functions can be modified as well. The functions are limited, but it is effective. By performing a simple search, a particular Exo can be found and Extensify's store is quite big. The modifications can be applied to the new version after downloading it.
The makers are well‐acquainted with the iOS ecosystem and they are members of jailbreak community. Mainly due to their performance, they have earned the trust of the community and Extensify will excel in the future. It is not completely danger free as some dangers are still present. By accessing the iTunes store, applications are easily downloaded, but it takes place in the Extensify servers. The primary reason behind creating this app is making tweak store easy and convenient. There are no glitches anywhere and the technology used is simply amazing.