At the Mobile World Congress this week, Samsung released two of its latest models, the Samsung Galaxy S7 and the Samsung Galaxy S7 Edge. These models will be the flagship models of the new Samsung series. Looks wise, the newer models are quite similar to the previous year's flagship models, Samsung Galaxy S6 and Samsung Galaxy S6 Edge but three new and improved features are added to the new models. Now the Samsung flagship models not only have expanded storage units, but also a longer battery life and also water resistant. Rumors stated that the new models will have a pressure sensitive display like the Apple iPhones 3D touch, not finally, it is not so. Having an internal storage area of 32 GB, the new Samsung Galaxy S7 allows micro SD cards of storage up to 200 GB.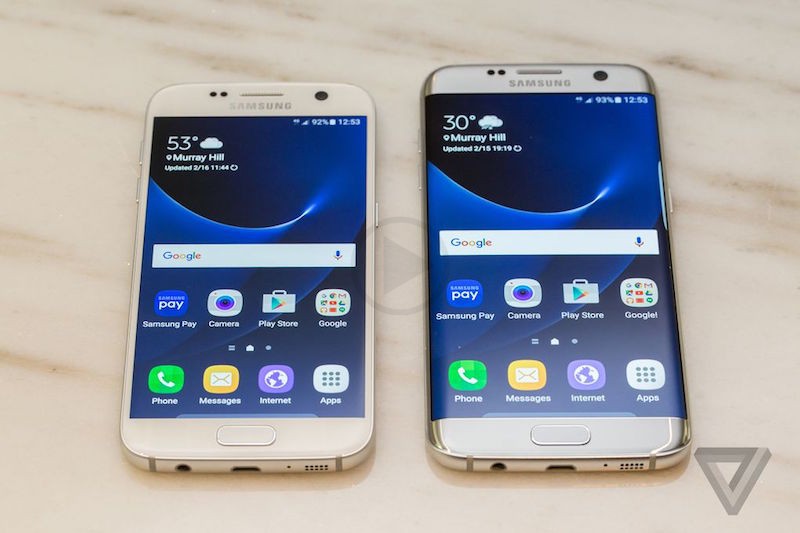 The phone comes in two basic variations, a version with internal storage of 32 GB and another with internal storage of 64 GB. According to the marketing strategy of Samsung, only the 32 GB versions will be sent to the United States. On the other hand, some selected areas will get both the variants, the 32 GB and also the 34 GB. Since the phone comes with a dust and water resistant support system, IP68, it can actually be kept in less than five feet of water for a maximum of half an hour. The S7 has an upgraded battery system, having a 3000mAH battery, as compared to the S6 having a 2550mAh battery. The S7 Edge has a 3600mAh battery as compared to the S6 Edge having a 2600mAh battery.
Though they look basically like their predecessors, they have a slightly better structural design, making it easier for the user to hold the device. The home button has been made a lot flatter and the camera bump has gone down quite a bit. The phone also comes with a much better sensor system which makes the phone switch off the display light whenever the phone is not being used, that is in the pocket, or faced down.
March 11th will see the availability of these flagship models to the 4 top U.S. carriers. The S7 model will be available in gold or black color whereas the Edge will have three variations, silver, gold and black. Though the final prices of the sets have not been released yet, Samsung states that it will approximately be of the same price of that of the previous S6 models. With pre‐ orders starting from 23rd February, the users have the opportunity to get a free gear if they purchase the phone within 18th March.