When it comes to selling iPhones, the battle between wireless carriers is really intense. The companies always try to bring up newer plans and each one them has better offers. As mobile technology is becoming advanced, the cost of data is also going up. With thousand of apps and services applicable, cheap mobile data is like gold. Users always search for companies that give them the best in the cheapest prices. Recently, Verizon announced that they are introducing a new plan, where every user will get 24GB free data each year. The offer is highly lucrative and it is bound to get the attention of users, but AT&T is not staying behind in the race either.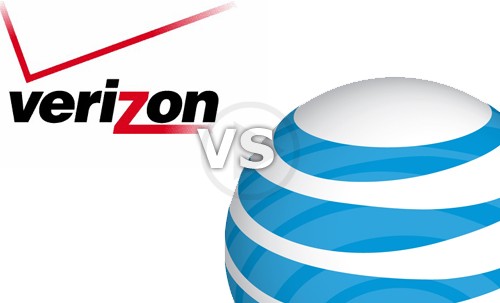 Verizon's offer is not available for everyone, users have to get a new plan or upgrade from their existing ones. Plans like Verizon XL and Verizon XXL are eligible and they are being promoted by Verizon. In the XL plan, the user have to pay $80 every month and for that 12GB data is given, while the XXL plan costs $100/month and the amount of data available is 20GB. Special promos are also integrated along with them. After the deal is finalized, all the lines are taken under the plan and not just one. For someone who has four lines, 96GB data is given every year. According to Verizon, the plan comes with lifetime validity and the user will not have to worry about it. If the data balance ends abruptly it can disastrous and many problems can arise as a result of that. Verizon has taken special care to solve this problem.
Interestingly, AT&T announced that for each line they will give $650 credits and it is an amazing deal. They are making the competition very hard for their rivals and a good percentage of users will switch to AT&T after knowing about this plan. Their iPhone deal is hugely popular and it is integrated with the AT&T Next plan. Back in December, 2015, Verizon did something similar to this.