As technology advances, our gadgets are becoming smaller and smarter. Wearable technology is the future and with big companies striving hard to improve their existing products, the users are sure to get the best. But in most products, privacy is a major concern and user data is often left vulnerable. But it is not the case with Apple Watch. The company has always given the users best-in-class products which are equipped with cutting edge technology. The iOS ecosystem is highly advanced and nothing comes close to it, in terms of design and personalization. According to a recent study, Apple's products are way ahead of its competitors and the company is the global leader of wearable technology.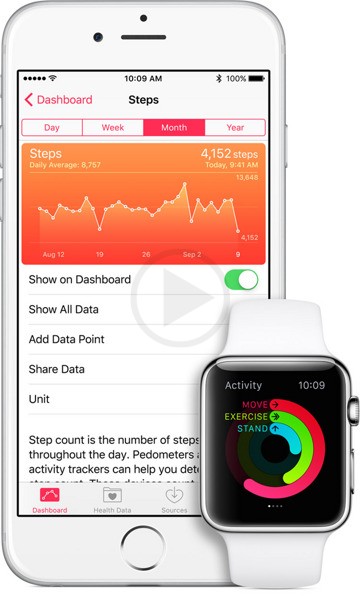 The study tested some products and analyzed various aspects. First up was Bluetooth privacy and Apple Watch periodically changed its MAC address, which was broadcasted by the Bluetooth radio. This address randomization is made possible by a special feature called "LE Privacy", which works on BLE products. Bluetooth products which are unpaired are made in a way that they send out "advertising" packets continuously so that they are easily discovered. If an Apple Watch is available in a nearby location, the user's iPhone easily establishes a Bluetooth connection with that using this feature. Active Pairing is vital for wearable devices and an absence of this feature, makes tracking movements totally useless.
Another company named Fitbit, which makes activity tracking products, has said that there are some compatibility related issues in the Android ecosystem and this is why they couldn't incorporate the LE Privacy feature. Some features are absolutely unique to iOS and that is what makes them different from the others. Other companies may have the required hardware support, but without the correct software and system support, these kinds of faults can never be fixed. A few other companies like – Xiaomi, Garmin, Mio, etc. didn't have "notable responses in this test. Apart from the Bluetooth part, some software packages were labeled "insecure" and this raised serious concerns about the security part. It was very easy for the researchers to read the fitness data, exposing a major flaw.